Public Tour: Tiffany Glass: Painting with Color and Light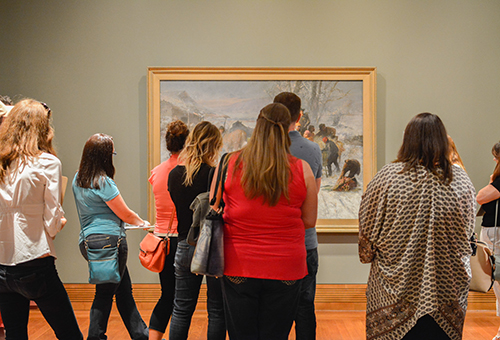 8/12/2017 at 1:00 p.m.
As a painter, Louis C. Tiffany was captivated by the interplay of light and color and this fascination found its most spectacular expression in his glass "paintings". Explore iconic and celebrated Tiffany windows and lamps that highlight the contributions of Tiffany Studio artists including chemist Arthur Nash and designers Agnes Northrop, Frederick Wilson and Clara Driscoll.
Public tours meet in the front lobby.
Add to Calendar