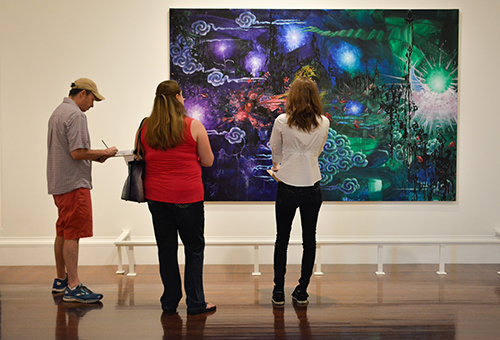 Artists Workshops
Third Thursdays, 1–3:00 p.m. | Visitors of all ages are welcome to join us for this workshop led by a local artist. Learn about techniques and materials used by professional artists in these fun, educational and hands-on workshops.
Studio Classes: Painting
February 1, 8, 15 & 22, 6:00–7:45 p.m. | Become a better artist with these weekly studio classes for students of all ages and abilities. Classes meet every Thursday night in the Rosenthal Education Center for a month and will build on traditional art-making techniques.