Autism Family Exploration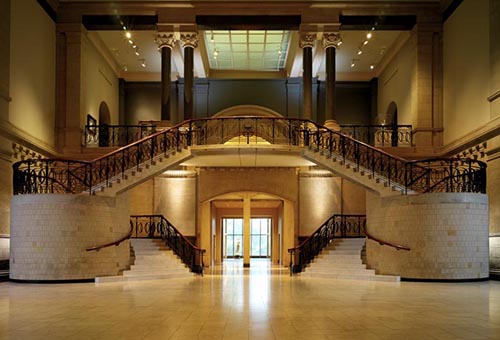 Saturday, February 23, 2019 at 9–11a.m.
This program is designed for families with children who have autism or other developmental disabilities to explore the Art Museum in a comfortable environment. Upon arrival, families will be given a map of the museum indicating multisensory learning centers. Each month we explore different galleries at each learning center, lead by specially trained docent. Be sure to stop by the Rosenthal Education Center to participate in an all-ability art making activity.
FREE.
Join us in October and March for a special collaboration with Lynx Project!
Lynx: Autism Advocacy Project Performance
11:00 a.m. in the Fath Auditorium. FREE.
Lynx Project continues to defy stereotypes surrounding autism and unite communities by celebrating the words of those whose voices just need a little amplification. Composers Liberté-Anne Lymberiou, Tariq Al-Sabir, Joel David Balzun, Travis Reynolds, and Stephen Variames are setting to music the writings of three Cincinnati-area youth who are primarily non-verbal and have autism. Luke Burke, Michael Zepf, and Kenta Mignot range in age from 8-16.
The project will culminate in a world premiere concert in February 2019 in Cincinnati. Collaboration with Cincinnati Art Museum's Autism Family Exploration is ongoing and growing, with performances at CAM on October 27th, 2018 and March 23rd, 2019.
Add to Calendar