Baby Tours: Burst of Color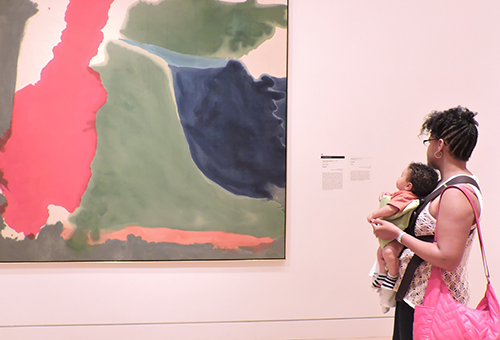 3/16/2018 at 3 - 3:40 p.m.
This 40-minute experience will introduce you and your infant (ages 0–2) to the world of art with a tour designed to stimulate their developing minds. We will explain the positive effects of visual stimulation with masterpieces that will mesmerize the museum's youngest visitors. Strollers are not permitted so that you and your child can better experience the art together. This month we will explore colorful works of art then create a vibrant baby-safe work of art.
FREE. Reservations required.
Add to Calendar
Purchase Tickets