Baby Tours Online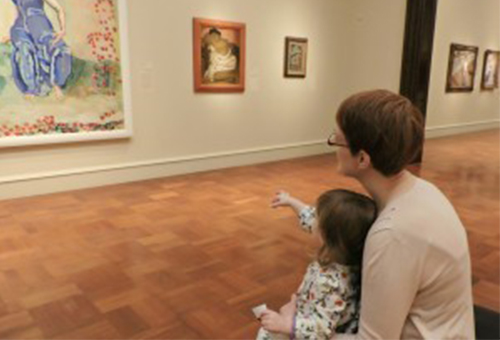 Friday, January 21, 2022 at 11 a.m.-5 p.m.
We hope to restart a socially distanced in-person baby tour program soon, depending on COVID-19 conditions. Until then, join our baby tour mailing list to stay connected to the Cincinnati Art Museum. Emails will be sent out on the third Friday of each month.
Each email will contain a video demonstration or link to a baby-safe art-making activity to do at home, as well as a themed self-guided scavenger hunt that parents can be printed at home and used in the galleries. 
To join our baby tour email list, contact [email protected].
Add to Calendar