Brunch.Art.Music. with Cincinnati Opera Singer, Gabriella Sam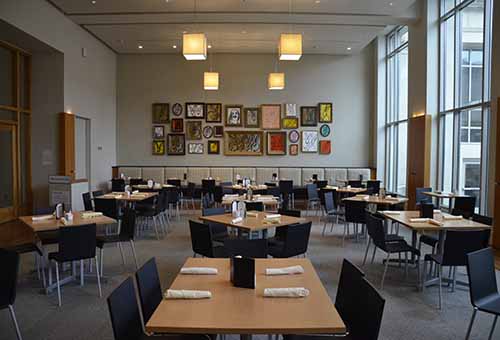 Sunday, November 10, 2019 at 12–1 p.m.
Join us every second Sunday of the month for music in the Great Hall from 12:00 – 1:00. 

Visitors will be invited to connect what they hear with objects in the permanent collection. Before or after the music, we invite guests to stop by the Terrace Cafe for a brunch special. Musical performance is free. Food must be purchased separately. 

This month's program is a partnership with the Cincinnati Opera.

Born in New York, Soprano Gabriella Sam is currently studying at the University of Cincinnati College Conservatory of Music under the guidance of Dr. Gwendolyn Detwiler.  In recent years, Ms. Sam has been awarded a Metropolitan Opera National Council St. Louis District winner, as well as the recipient of a 2nd place award at the Midwest Regionals. Opera roles performed include: Lily in Porgy and Bess, Ann Putnam in Robert Ward's The Crucible, Mayme in Ricky Ian Gordon's Intimate Apparel, Fox in Janacek's The Cunning Little Vixen, Mother in Humperdinck's Hansel and Gretel, Suor Angelica in Puccini's Suor Angelica, New Prioress in Poulenc's Dialogues of the Carmelites, Musetta
in Puccini's La Bohème, Mrs. Ford in Nicolai's Die Lustigen Weiber von Windsor, and Despina in Mozart's Così fan tutte. Ms. Sam has also covered the roles of Bess in Porgy and Bess and the Glimmerglass Festival as well as the Foreign Princess in Rusalka at the Des Moines Metro Opera. This summer Ms. Sam was excited to be reprising her role of Lily at Cincinnati opera and well as covering the roles of Ariadne in Ariadne auf Naxos and Serena in Porgy and Bess.

Add to Calendar