Cinelli Lecture: The Etruscan Stele of Vicchio by Rex E. Wallace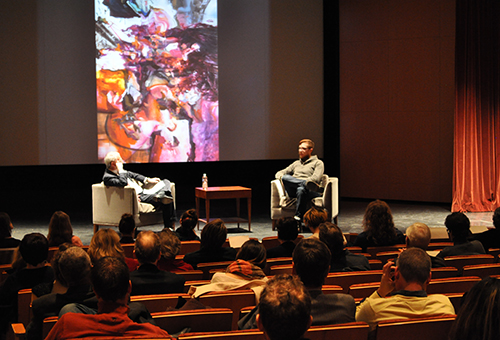 3/8/2018 at 6 - 7 p.m.
The Cincinnati Archaeological Institute of America Society will host Professor Rex E. Wallace for his lecture presentation, The Etruscan Stele of Vicchi. 
In the summer of 2015, during the final day of the final excavation season at the Etruscan site of Poggio Colla (the Mugello Valley Archaeological Project), researchers led by Professors Greg Warden and Michael Thomas made a remarkable discovery: a sandstone stele approximately four feet tall, two feet, 2 inches wide, and weighing 400 lbs. The stele was embedded in the foundation beneath the podium of an Etruscan temple built at the beginning of the 5th c. BCE. The stele belongs to the last half, or perhaps the last quarter, of the 6th c. BCE and is thus among the oldest inscribed stelae in the Etruscan corpus.
Reception to follow the lecture in Castellini Room. 
FREE.
Add to Calendar