Dialogues with Artists: One on One at the Mary R. Schiff Library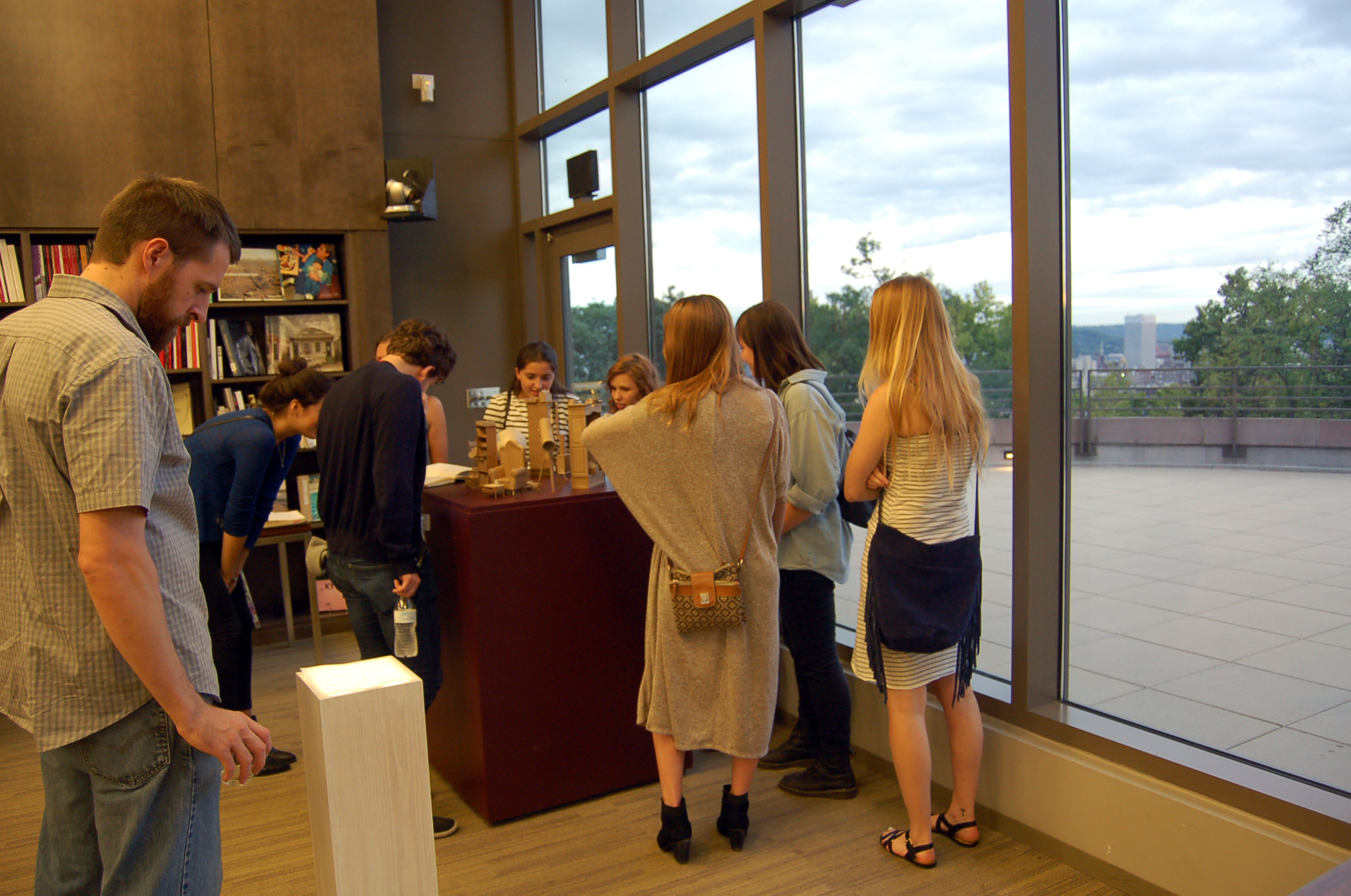 1/18/2018 at 6:30 p.m. – 7:30 p.m.
Guy Michael Davis and Katie Parker
Professors, University of Cincinnati
Since 2008 Guy and Katie have been collaborating together under the name Future Retrieval, making objects that combine new technology, porcelain, and good craft. Working on developing a unique aesthetic, a look that falls in between the worlds of art and design, they utilize conceptualization, discovery, and acquisition of form – lately objects of art historical significance.
They use digital imaging that includes 3d scanning, CNC milling, and rapid prototyping to scale up or down with exacting precision, transforming the collected objects into the ceramic medium. Mold making, including working with plaster, rubbers, and high-density foam bring these digital processes to life in the studio, allowing for exacting replication.
Katie and Guy both graduated from the Kansas City Art Institute with BFA in ceramics, and the Ohio State University with MFA in ceramics.
They exhibit nationally and internationally, and are represented by Denny Gallery in New York City. They have been Smithsonian Artist Research Fellows at the National Museum of Natural History and the Cooper Hewitt National Design Museum, among others, and are currently Resident Artists and Grantholders at Iaspis in Stockholm Sweden.
Add to Calendar