Gallery Experience: Decoding Symbols in Asian Art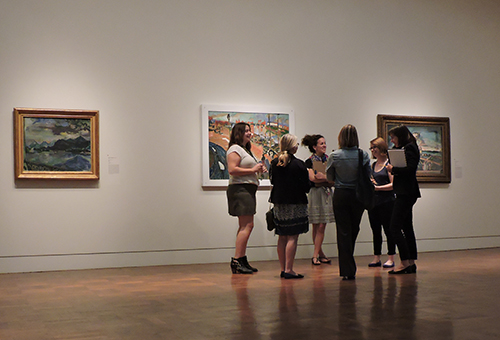 4/22/2018 at 3–4 p.m.
Join us each week for a different way to look at art. Every Sunday, we will explore a new perspective of the museum's collection and examine art through the lens of contemporary life. This week museum educator, Elise Renfrow will be guiding us through our Asian Art galleries to find and decode art symbols and religious iconography. We will explore a mixture of Chinese and Japanese sculptures, carvings, and ceramic paintings. Come and learn what messages can be found throughout Asian art.
FREE. Reservations recommended.
Add to Calendar
Purchase Tickets