Gallery Experience: Art History Student Takeover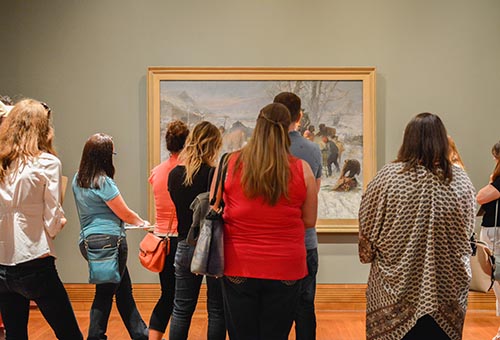 Sunday, December 8, 2019 at 3–4 p.m.
Join us for a tour led by University of Cincinnati Art History Students. During this tour, 4-5 students will share a presentation on a work of art in the Cincinnati Art Museum permanent collection. Visitors will meet in the front lobby, then be led to the galleries.

FREE. Reservations recommended. Make a reservation using the "Purchase Tickets" link or by calling (513) 721-ARTS.
Add to Calendar
Purchase Tickets