Gallery Experience: Tour the Exhibition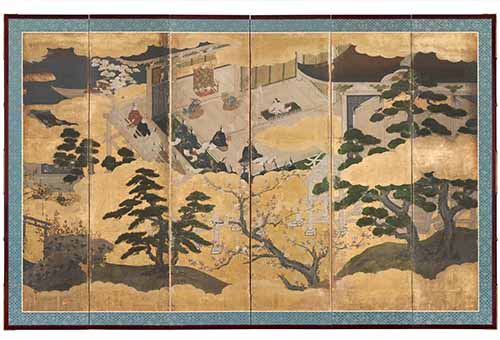 Sunday, November 10, 2019 at 3–4 p.m.
Join curator Ainsley M. Cameron for an in-depth tour and discussion of the exhibition Women Breaking Boundaries. Explore the process involved in curating a show that includes works from across the museum's permanent collection and discuss the meaningful strides the museum is making towards a more just gender representation in our collections. Visitors should meet in the front lobby. 
About Women Breaking Boundaries: this exhibition presents artworks from across the museum's permanent collection, most of which were created by self-identified female artists from the seventeenth century to today. By pairing historic and contemporary works of art in many mediums, the exhibition explores how these artists challenged the norm in an art world historically dominated by men. Learn more

FREE. Reservations recommended. Make a reservation using the "Purchase Tickets" link or by calling (513) 721-ARTS.

Image: Chiyo Mitsuhisa (attr., active late 16th Century), Japan, Presentation of a Prince, Momoyama period (1573–1615), color and gold leaf on paper, Cincinnati Art Museum; The Thoms Collection; Given by Mrs. Murat H. Davidson in Honor of her Grandfather, Joseph C. Thoms, 1982.6

Add to Calendar
Purchase Tickets