Madcap Puppets: The Great Space Caper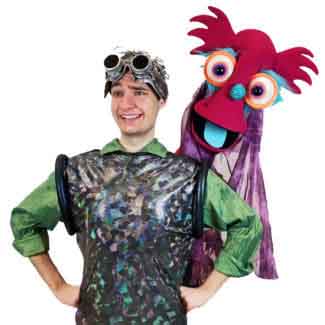 Saturday, March 16, 2019 at 1 p.m. and 3 p.m.
Famous space explorer, Buzby, crash lands his spaceship on a strange planet and forms an unlikely friendship with a stranded alien named Galax. Together, they uncover the mysteries of our universe as they search for a new planet that the funny little creature can call home.
Add to Calendar
Purchase Tickets