Member Mornings *CANCELLED*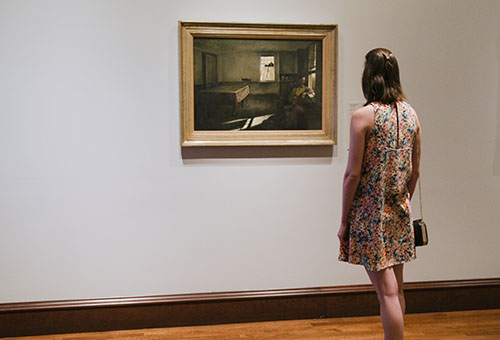 Saturdays from Saturday, September 7, 2019 to Saturday, August 29, 2020 at 10 a.m.–11 a.m.
MEMBER MORNINGS HAVE BEEN CANCELLED UNTIL FURTHER NOTICE.
Avoid the crowds with early entry for members only! Enjoy peaceful and quiet galleries, ample parking and an entire hour to wander the museum before standard opening time.
Member Mornings run every Saturday and Sunday. Members always receive free admission to current special exhibitions. View Current Exhibitions
Not a member? Sign up today
About Cincinnati Art Museum Membership: 
As a member of the Cincinnati Art Museum, you will enjoy special discounts, invitations to exclusive exhibition openings and events, get advanced information on what is new at the museum, discover the excitement behind the scenes and receive many other excellent benefits. Join now by choosing the membership level that best fits your lifestyle. Learn more
Add to Calendar