Moving Images: My Days of Mercy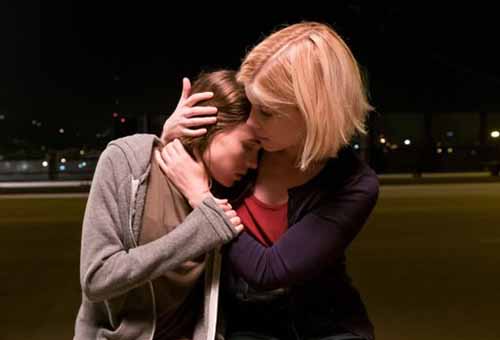 Thursday, January 2, 2020 at 7 p.m.
Women Breaking Boundaries Film Series
Presented in partnership with Women in Film Cincinnati, this four-part series focuses on films directed by women and celebrates leaders and pioneers both on screen and behind the camera. Each event will close with a discussion with guests from the community and invited guests, including filmmakers and scholars.
MY DAYS OF MERCY
Directed by Tali Shalom Ezer, 2017, 108 minutes
Cincinnati premiere featuring post-film discussion with Amy Bradford, Amy Faust, Karri O'Reilly and Kristen Schlotman.
The daughter of an inmate waiting execution, Lucy (Ellen Page) has spent eight years protesting the death penalty with her siblings outside state penitentiaries. She meets Mercy (Kate Mara) on the opposing side of a protest, and the two fall in love amid the complicated unfolding of truths for both women. Mercy details a love story that transcends the divided culture that can grow around sensitive political issues, portraying an LGBT+ love within the context of a larger world.
Israeli director Shalom Ezer's Princess (2014) was awarded the Grand Prix at the Kiev International Film Festival and was honored as best debut feature at Raindance Film Festival. Her first feature made in the United States, My Days of Mercy was shot in Cincinnati. The film was produced both above and below the line by many strong women guided by Shalom Ezer in a collaborative and communal working experience, where creativity and sensitivity thrived.
Our post-film discussion features My Days of Mercy contributors Karri O'Reilly (executive producer) and Amy Bradford (special effects), and Film Cincinnati executive director Kristen Schlotman. My Days focus puller and Women in Film Cincinnati member Amy Faust will moderate the discussion.
Cash bar available beginning at 6:00; beverages are permitted in the theater during screening. Please enter the museum through the DeWitt entrance – visitors will meet in the Fath Auditorium.
Add to Calendar