Public Tour: The Fabric of India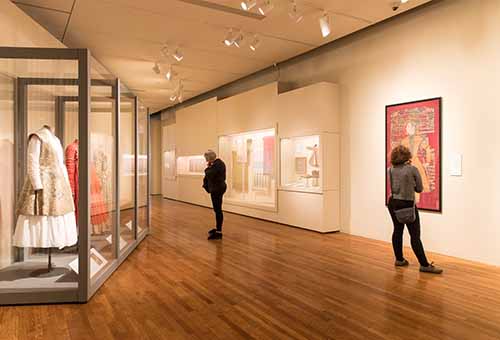 12/13/2018 at 6:30 p.m.
The exhibition showcases the finest examples from the V&A's world-renowned collection together with masterpieces from international partners, leading designers, and additions from the Cincinnati Art Museum's own outstanding permanent collection. Visitors will have the opportunity to explore a stunning range of historic dress, heirloom fabrics, and cutting-edge fashion.
India's handmade textiles are embedded in every aspect of its identity and the history of these fabrics date back at least 6000 years. The oldest surviving cotton threads, from around 4000 BCE, were exported from India. Dyed textiles from the region are documented as far back as 2500 BCE. Textiles are so central to India's identity that in ancient Greece and Babylon the very name 'India' was shorthand for 'cotton'.
Add to Calendar