See the Story Book Club: The Muralist by B. A. Shapiro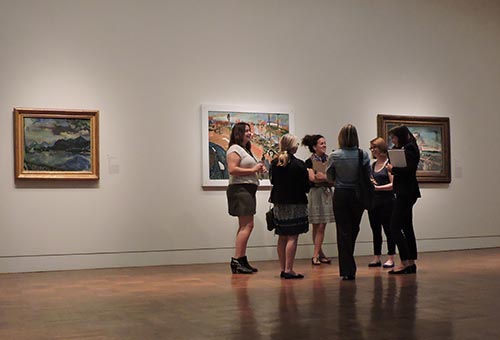 Saturday, May 18, 2019 at 11:30–1p.m.
Do you love to read? Love art? Join librarians from the Public Library and Hamilton County and members of the Art Museum staff for this bi-monthly book club. See the Story combines works of fiction & non-fiction by authors from around the world with work from the Art Museum's permanent collection. Visitors will meet in Gallery 229, discuss the book of the month, then be led on a tour of connecting artworks. This month, we will read a book set in World War II era New York, where a painter goes missing. See how her story relates to celebrated mid-century artists like Mark Rothko. Join us and see the story. 

FREE.
Add to Calendar