Teen Art Expo 2019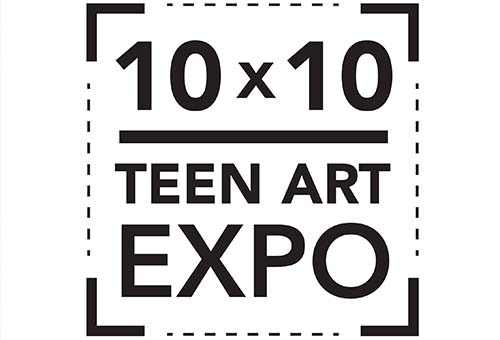 Every day from Tuesday, March 19, 2019 to Sunday, March 24, 2019 at 11 a.m.–5 p.m.
Come enjoy the Teen Art Expo: Inspired by Music in the Great Hall from March 19–March 24!
The 10x10 Teen Art Expo brings together artwork made by students from Greater Cincinnati. The young artists were asked to respond to the theme "Inspired by Music" with a work on paper that measures 10 inches, square. 100 works were selected to be displayed on the walls by the 10x10 Team, a group of thirteen student volunteers. All other qualifying submissions are displayed in the digital slideshow.
Online submissions are now closed.
The Cincinnati Art Museum seeks to be inclusive in this exhibition. We will display all qualifying artworks submitted on a slideshow in the Great Hall during the Teen Art Expo. We will highlight 100 artworks that will be displayed in person during the exhibition. These 100 artworks will be selected by the 10x10 Team to showcase a variety of schools and ages. The 10x10 Team is a group of volunteer teen art enthusiasts from around the city, that is organizing this year's Expo.
Final artwork selections will be announced on February 15th via email. Artwork drop off will be specified in the announcement. If you have any questions, or did not receive an email, please contact [email protected].
Special Programs:
Music through Time Scavenger Hunt
Saturday and Sunday, all day, Begins in Great Hall.
Teen Art Collaboration
Saturday and Sunday, all day, Great Hall
Teen Art Discussion
Sunday, 2:30–3:30 p.m., Great Hall
Music Note Oragami
Saturday, 2:30–4:30 p.m., REC
Drop in Artmaking: Drawing pets
Sunday, 11:30–1 p.m., REC
Support from:

In partnership with:

Add to Calendar