CAM Kids Day Online: Fall Fun
Presented by:

Welcome to CAM Kids Day Online. Today we are celebrating autumn with different fun, fall activities.
Design a Pumpkin Contest
Can you create a fun pumpkin like artist Yayoi Kusama?
Pumpkin (yellow), Yayoi Kusama (b 1929) Japan, 1984, color lithograph, 1988.126, The Howard and Caroline Porter Collection
Create your own unique pumpkin art and join our Design a Pumpkin Contest. Just submit a photo of your pumpkin design to [email protected] with the subject line "Pumpkin Contest." Include your name and age in the submission process. One talented contest winner will receive 4 tickets to Blooms And Berries Farm Market for a fun fall day!
Check out some of the cool submissions we've received so far:
You can create your own design from scratch or use this template: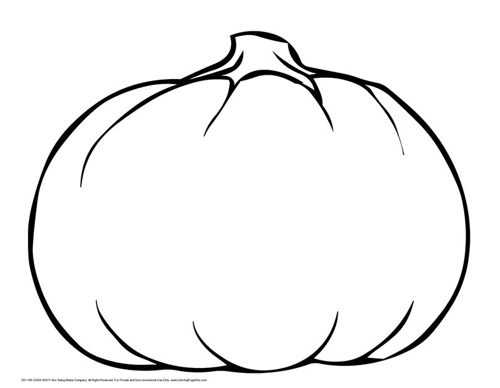 The deadline to enter is October 10. We will share the winner on this page and through our Facebook group, CAM Connect.
"Why do leaves fall off trees?" with the Cincinnati Museum Center
We loved this video from last year's "Fall Fun" so much that we had to share it again. Learn why leaves fall in this music video from Evan Lewis from the Cincinnati Museum Center.
Happen, Inc.
Celebrate urban birds this Fall with Happen, Inc. and make your very own falcon mask.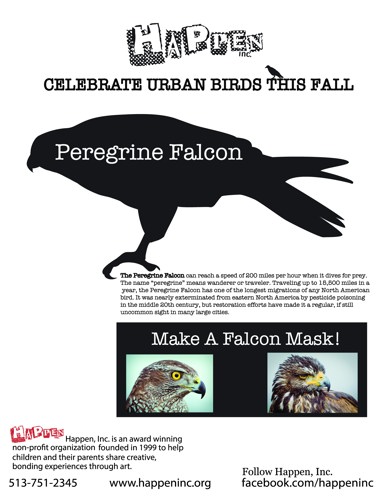 Cincinnati and Hamilton County Public Library
Get into the spooky spirit when Miss Molly, Youth Librarian at the Blue Ash Branch, reads "Bonaparte Falls Apart" by Margery Cuyler, illustrated by Will Terry.

Scavenger Hunt
This month's scavenger hunt will send you on search through the museum for the perfect Halloween costume.