CAM Kids Day Online: Musical Connections
Presented by:

Welcome to CAM Kids Day Online. Today we are making musical connections to art with these fun activities.
Learn about the horn and its connection to the forest with the Cincinnati Chamber Orchestra:
Musical Connections with Cincinnati Chamber Orchestra
Enjoy these Activities from Cincinnati & Hamilton County Public Library:
Storytime at Home: "Groovy Joe: Dance Party Countdown"
Library at Home: Musical Instruments
"We've Got Rhythm" with Happen, Inc.:
Listen to sounds to create drawings inspired by Jackson Pollock.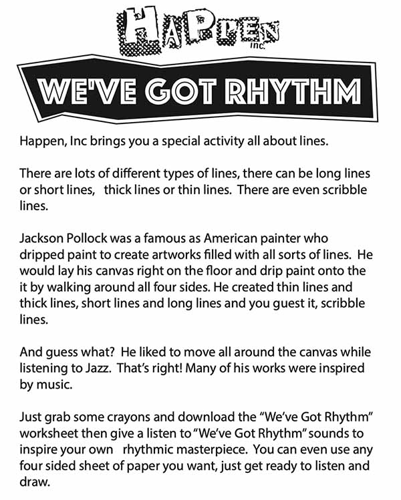 Scavenger Hunt
On your next in-person visit, use this scavenger hunt to find musical connections in our galleries. This hunt does not require any writing, so you can use your own cell phone, device or print it out before you come: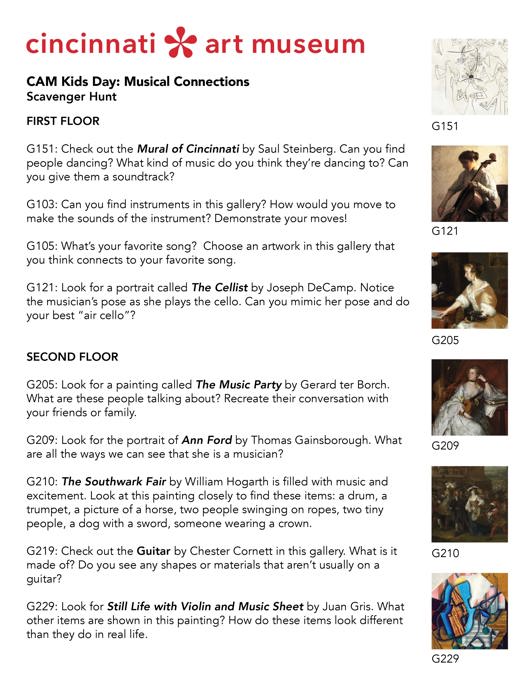 Please also take the time to review the museum guidelines with your family before you visit.