In celebration of Valentine's Day, a selection of vintage Valentine cards from the museum's archives are on display in the Mary R. Schiff Library.
These examples are from the late 19th and early 20th centuries. The earlier examples are characterized by ornate embossing techniques, intricate paper lace work, florid messages, and (often creepy-looking) Cupids. Into the 20th century, cards became more light-hearted, featuring bright colors, glitter, puppies, and humorous poems.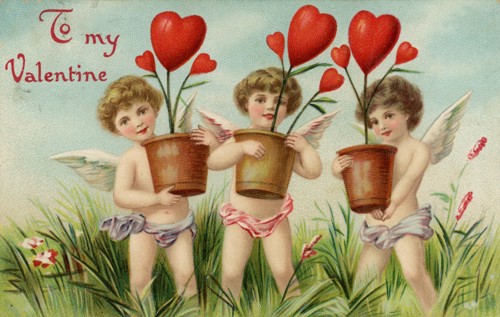 As we were choosing the cards for the display, it was fascinating to read the messages written inside. Some were exchanged between children and their parents, or between friends, but others were obviously sent to prospective sweethearts, one being signed with a cryptic, "Guess Who?" There's also an envelope (unfortunately the card is missing) addressed to "the young lady that taught a class in Christ Church Sunday School a few weeks last summer". You can't help but wonder whether she ever got her card, and what happened to this – and all the other - budding romances.

Come visit the library and be inspired to make your own keepsake card for your Valentine.