10x10 Teen Art Expo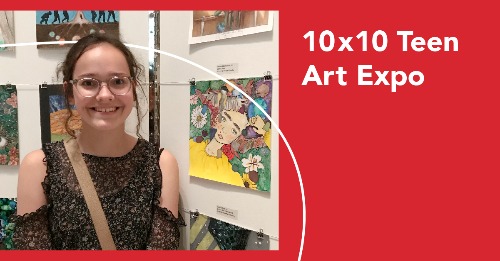 Every day from Tuesday, May 4, 2021 to Sunday, May 9, 2021 at 11 a.m.-5 p.m.
The Cincinnati Art Museum will be presenting nearly 400 artworks from young artists across the region. This year, the artists responded to the theme "Space". Whether it's outer space or personal space, express your feelings about this open ended prompt visually.
The Cincinnati Art Museum seeks to be inclusive in this exhibition.  All qualifying artworks submitted will be presented on a slideshow in the Great Hall during the Teen Art Expo.  We will highlight 100 artworks that will be displayed in person in the same space. These 100 artworks are selected by the volunteer 10x10 Teen Team to showcase a variety of schools and ages. The 10x10 Team is a group of volunteer teen art enthusiasts from around the city, that is organizing this year's Expo. Museum staff want to thank members of this year's 10x10 Team for their time and dedication to this event!
Due to COVID-19 restrictions, please preregister for your visit in order to ensure entry into the museum.
10x10 artists and families are invited to join the the 10x10 Teen Art Expo: Space Party on May 6th from 5:30-7:30. 
Add to Calendar