SOLD OUT Artist Workshop: Peace and Harmony Ink & Wash Brush Painting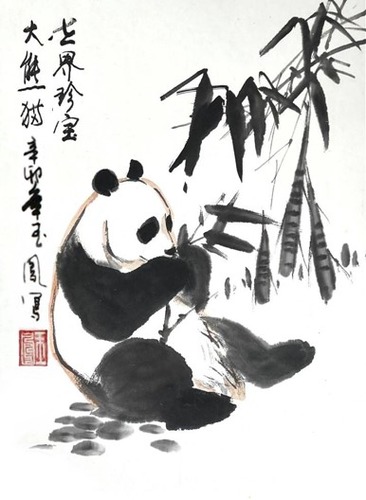 Saturday, March 18, 2023 at 1–3 p.m.
Participants will learn how to paint a panda and bamboo using the ancient ink and wash technique with Yufeng Wang, PhD, professor and award-winning artist from Dayton, Ohio. Learn this traditional Chinese technique not just to create an image of the subject, but to capture its soul. 
About the Artist: 
Yufeng Wang, PhD is a professor and a Chinese brush painting artist. As a teenager, her love of traditional Chinese art was inspired by renowned artists Sun Qifeng and Fan Zeng in Tianjin, China. Her artwork aspires to create a sense of peace and harmony in nature and humanity. Her paintings have received many awards including the Dayton Painters and Sculptors Award and the Burnell Roberts Purchase Award. Her work is in the collection of numerous institutions including Sinclair College and Wright State University. She has taught brush painting at the Dayton Association of Artists, Dayton Metro Public Library, Dayton Miami Valley Schools, Wright State University, Sinclair College, the Dayton Business and Technology High School, Dayton Woman's Club, and the 2022 Dayton Art in the City Event. 
Join us for this workshop led by a local artist. Learn about techniques and materials used by professional artists in these fun, educational and hands-on workshops. Children must be at least 6 years old to participate. Children under 12 must be accompanied by an enrolled adult.
General Admission: $12, Art Museum Members: $6. Reservations Required. 
---
If you need accessibility accommodations for this program or event, please email 

[email protected]

. Please contact us at least two weeks in advance to ensure accommodations can be made.
Add to Calendar
Purchase Tickets