Guided Reflections: Art Therapist Kimi Remenyi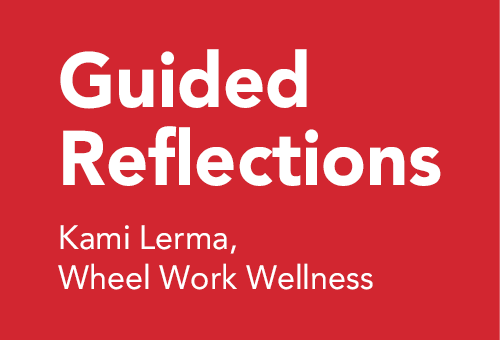 Saturday, December 4, 2021 at 11 a.m.–1 p.m.
Art Therapist Kimi Remenyi will facilitate Guided Reflections on December 4.
We understand that the works in the Kara Walker: Cut to the Quick Exhibition are complex, challenging, and possibly triggering—so we invite you into the Community Care Space. The Community Care Space is a quiet space for you to reconnect to the rhythm of your own breathing, to rest, and reflect. If you need a break, you can drop in at any point during your visit to the exhibition. Located in Gallery 232.
Admission is included with special exhibition ticket purchase ($6–$12, free for members). Purchase tickets to the exhibition here.
Guided Reflections
For those looking for a guided experience, Art Therapist Kimi Remenyi will facilitate the space on Saturday, November 6 from 11 a.m.–1 p.m.
About Kimi Remenyi
Kimi has over 12 years experience working in the field of developmental disabilities. Focusing on trauma responsive care and applied behavior analysis, Kimi uses her experience in the field as well as her education to help empower those she supports to live their best lives. Understanding that trauma is a part of the human experience, especially in today's society, Kimi strives to help everyone she works with align their hearts and their minds so that they may find peace, forgiveness, and calmness within.
Add to Calendar