The Legacy of African American Botanists & the Urban Garden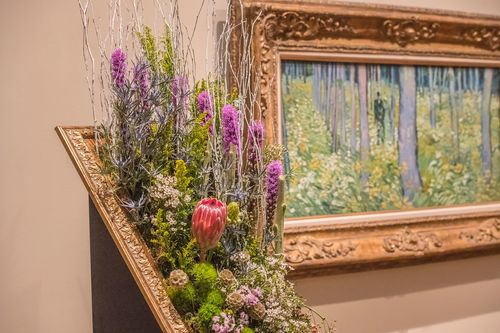 Sunday, May 15, 2022 at 2:30–4:30 p.m.
Youth worker and science educator, Solomon Montagno, will explore the historical contributions of African American botanists and their impact on gardens as centers for science learning for urban city youth. Montagno is also the Program Director for CitySprouts, a science education non-profit in Boston and Cambridge public schools in Massachusetts. He will share information about this exemplary program and the use of urban garden at the core of the science curriculum. Meet in the Fath Auditorium (ground level).
Free for the lecture. Capacity limited. Please purchase general admission ticket to Art in Bloom in addition to lecture registration. 
---
If you need accessibility accommodations for this program or event, please email [email protected]. Please contact us at least two weeks in advance to ensure accommodations can be made.
Add to Calendar
Register Here