Madcap Puppets: The Nutcracker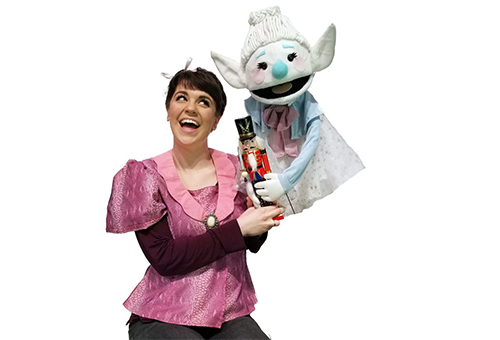 Saturday, November 20, 2021 at 1 p.m.
This is an in-person event.
Join us for a socially distanced and limited capacity performance of The Nutcracker by Madcap Puppets. The Nutcracker performances will take place on Saturday at 1 p.m., Saturday 3 p.m., Sunday 1 p.m. and Sunday 3 p.m. 
Watch as Maria receives a mysterious Nutcracker as a gift that takes her on an adventure. Madcap turns this classic Holiday story into a fantastically funny tale, filled with giant puppets and comical characters.
$10 for general public | FREE for children under 1
CAM Members (Family Level+) receive 5 free tickets per performance. Reservations recommended. Reservations can be made online or by calling (513) 721-ARTS.
COVID-19 policy for the Madcap performances at the Cincinnati Art Museum
To support the health and safety of guests and staff at the Cincinnati Art Museum during the performances of Madcap Puppets, the following are required:
Visitors 12 years of age and older need to bring verific

ation of their COVID-19 vaccination or negative COVID test within 72 hours prior.

Visitors 5 years of age and older must wear facial coverings in the theater during the performance.

Please remain home if any COVID-19 symptoms are present.
Events and programs are subject to change or cancel at any time. We reserve the right to make any changes or cancel for any reason without notice. Please check www.madcappuppets.com/ for updates on these performances.
Add to Calendar
Purchase Tickets