Moving Images: Losing Ground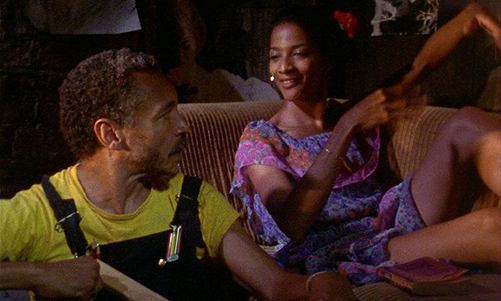 Thursday, August 5, 2021 at 8:30p.m.
LOSING GROUND
Directed by Kathleen Collins, 1982, 86 minutes
Presented in collaboration with the Over-the-Rhine International Film Festival
Comic drama Losing Ground centers on the experiences of Sara (Seret Scott), a university professor whose artist husband Victor (Bill Gunn) rents a country house for a month to celebrate a recent museum sale. The couple's summer idyll becomes complicated as Sara struggles to research the philosophical and religious meaning of ecstatic experience… and to discover it for herself.
At the time of her death in 1988, Kathleen Collins was just 46 years old but was already a seasoned activist who had traveled to the Congo and worked as civil rights organizer in the South, an internationally renowned playwright, an esteemed professor at New York's City College, and a fiercely independent filmmaker. Losing Ground is Collins's second film, a stunning work studied and revered by academics, but largely unseen by the public.
tt stern-enzi, Artistic Director of the Over-the-Rhine International Film Festival, joins us and will introduce the film. In addition to his role at the Film Festival, stern-enzi is a film critic for outlets including CityBeat and Fox19 and member of the Critics Choice Association, and is a board member-at-large of the Film Festival Alliance.
FREE and open to the public. Reservations not required. Seating is limited and is first come, first served.
*This event is outdoors in the CAM parking lot, near the top of Art Climb. In the event of rain/severe weather, this event will be canceled.
Guests should bring their own chairs/seating. Refreshments available for purchase.
If you need accessibility accommodations for this event, please email [email protected]. Please contact us at least two weeks in advance to ensure accommodations can be made.
Add to Calendar