REC Reads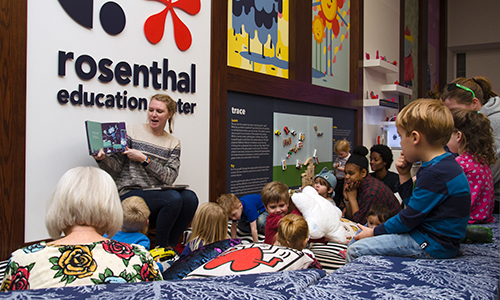 Wednesday, February 1, 2023 at 11:30 a.m.–12 p.m.
Bring your toddler or preschooler to the Rosenthal Education Center for a morning of art-themed story books, songs, and sensory activities. This 30-minute program will get your little one excited about art in a fun and interactive way. Join us every first and third Wednesday of the month for a fun filled story time and enjoy artmaking inspired by our current REC theme!
Throughout the month of February, we'll read stories about Black artists, Black history, loving the skin you are in, and so much more!
Add to Calendar