Singin' in the Rain Film Screening featuring Rodney Veal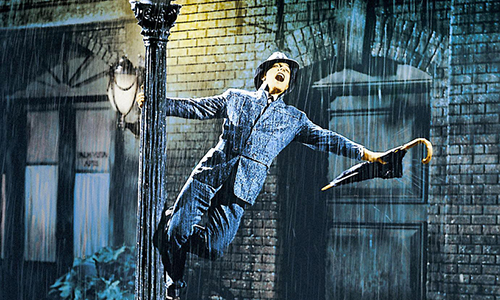 Thursday, December 1, 2022 at 7 p.m.
Directed by Stanley Donen and Gene Kelly, 1952, 103 minutes
Featuring an introduction and post-film conversation with Rodney Veal
Free and open to the public. Reservations not required. Seating is first come, first served. Please enter through the DeWitt entrance.
Join for an in-person screening of the iconic musical, Singin' in the Rain, with an introduction by dance field leader Rodney Veal. Set in 1920s Hollywood upon the advent of the talkie, Singin' in the Rain is a spectacular culmination of cinematography, choreography, light-hearted parody, and unforgettable performances. Gene Kelly, Donald O'Connor, Debbie Reynolds, and Cyd Charisse dazzle in this joyful celebration of dance.
About the speaker
Rodney Veal is an independent choreographer and interdisciplinary artist who serves as adjunct faculty and Career Community Coordinator for Sinclair Community College. He is a graduate of Eastern Michigan University with a BS in Political Science and Visual Arts and received his MFA in Choreography from The Ohio State University. Veal currently serves as president on the OhioDance Board of Trustees and additionally serves on the boards of Levitt Pavilions Dayton, HomeFull, WYSO, and Dayton Live. He can be seen as the host of the Emmy Award winning television series The Art Show on Think TV & CETCONNECT.
Add to Calendar