Summer Teacher Institute: July 13-15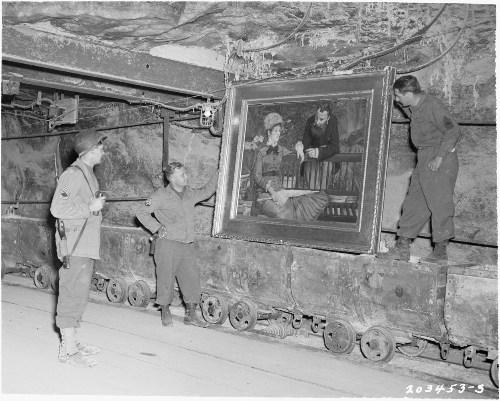 Every day from Tuesday, July 13, 2021 to Thursday, July 15, 2021 at 9:30a.m.–4:30p.m.
July 13th-15th, 2021
This event is virtual. Registration includes all 3 days. No single-day registration. Once you register, you will receive a link to the program via email. 

The goal of the Summer Teacher Institute is to empower teachers to try new concepts, as well as to recharge their creative energy before the new school year begins. This live, virtual, teacher professional development program, will focus on a variety of topics like: art & nature, the history of WWII, Social Emotional Learning, online teaching, how to sell artwork online, cultivating creativity and building a mindfulness practice. By attending this virtual program, teachers will be emailed a CEU certificate for 18 contact hours. 1 graduate credit is available through Ashland University for an additional fee. The program is from Tuesday July 13- Thursday July 15th 9:30 am-4:30 pm EST online via Microsoft Teams. All registered teachers will receive an email about the blizzard bags and links to the daily sessions.
We will learn about the Cincinnati Art Museum's special exhibition, Paintings, Politics and the Monuments Men: The Berlin Masterpieces in America and each participant will receive a free ticket to view these works! Then enjoy a presentation by staff members from the National Musuem of the United State Air Force. Participate in a virtual art-making with Visionaries + Voices, and learn about the power of creativity from assistant professor of Art Education, Andrea Slusarski.  
Back by popular demand is our, Art + Nature Day. We will spend time creating in our sketchbooks outside. The Queen City Pollinators Project will introduce us to pollinators and an engaging outdoor Nature Journaling lesson. Andrea Slusarski will help us put her presentation on creativity into practice by inspiring us to experiment in our sketchbooks, while spending time in nature.  
Hear about the power of art inside and outside the classroom. Learn from a licensed art therapist about the differences between art education, art therapy and therapeutic art-making. Dive into the world of selling your art work online with Jacquelyn Sommer, of More ART | More Heart Studio and how you can incorporate digital lessons in your classroom. Jonathan Juravich an elementary art educator at Liberty Tree Elementary School and the 2018 Ohio Teacher of the Year, will share a presentation on the importance of Social Emotional Learning. Erin Schaefer will share some K-8th grade lesson plans from her first year teaching. Each day will feature a short warm up drawing activity as well as mindfulness sessions by Lilac & Indigo.  
Blizzard bags are available for pick up at the Cincinnati Art Museum. They will contain supplies needed for the workshops and outdoor activities such as a Moleskin watercolor sketchbook and Blackwing drawing pencil, etc. A supply list will be provided in advance for those who are not receiving a blizzard bag. An agenda, supply list and follow up resources will be emailed to teachers daily.  
Teachers of all grade levels and disciplines, homeschool teachers, art advocates, art appreciation volunteers, pre-service education majors and teaching artists, as well as community and museum educators, are encouraged to attend. The program will investigate diverse teaching strategies for object-based learning as well as STREAM (Science, Technology, Reading, Engineering, Art, Math) connections for the Pre-K through the 12th-grade classroom. 

$75 General Adult + Blizzard Bag 
        Blizzard bags will be available for pick-up in June. Quantities are limited. More information will be sent out via email.
$50 General Adult (no Blizzard Bag)
Member's receive a 10% discount!
For more information, please call (513) 639-2974 or email [email protected]
If you need accessibility accommodations for this program or event, please email [email protected]. Please contact us at least two weeks in advance to ensure accommodations can be made.
Add to Calendar