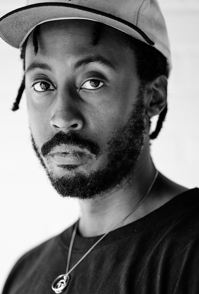 Mark Anthony Brown Jr. (b. 1991) was born in Columbus, Ohio and raised in Cincinnati, Ohio. The artist is currently based in Atlanta, Georgia working in the medium of photography.
Brown's work seamlessly aligns with traditional street photography while simultaneously fulfilling his responsibility as a black artist in addressing social issues unique to his experience as a Black American man. Brown's identity and life experiences have evident influence on his work; from process to subject matter—this perspective provides the artist the ability to produce authentic imagery from a credible point of view of the black experience.
Mark's work is centered around a likeness between humanity, black representation & understated black narratives. The artist currently lives and works in Atlanta, Ga.
Submitted September 2020