Moving Images and 2020 UC European Film Festival: Brexit and (Bad) Exits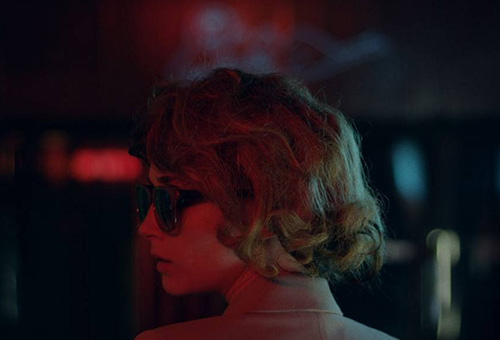 Thursday, March 5, 2020 at 7 p.m.
ANA BY DAY
Directed by Andrea Jaurrieta, 2018, 105 minutes. Spanish with English subtitles
Ana is a young, well-educated Spanish woman from a traditional middle-class family. She is about to finish her PhD in Law and get married but she doesn't feel fulfilled. One day, a double appears and takes her place. Realizing for the first time that she is totally free, Ana decides to explore her new anonymity and freedom, testing her own limits and searching for the meaning of life between a boarding house and cabaret nights in Madrid. 
FREE and open to the public. Reservations not required. Seating is limited and is first come, first served. Cash bar available beginning at 6:00; beverages are permitted in the theater during screening. Please enter the museum through the DeWitt entrance – visitors will meet in the Fath Auditorium. 
About the 2020 UC European Film Festival: Brexit and (Bad) Exits):
February 9–March 6, 2020
Within the recurring theme of the "Limits of European Cinema," the festival focuses on a lineup of films with "Brexit" as a loose organizing principal. A selection of the latest works from European festivals and carefully chosen classics from the UK, Germany, Italy, Macedonia, and Croatia tell stories about Britain's past in Europe and engage with the theme of (bad) exits in a wider sense. Each film is selected and presented by a UC film scholar or a special guest.
Sponsored by the UC Center for Film & Media Studies
More info at:
Twitter @cincyfilm
Add to Calendar