Easter Sunday is April 16th and the Cincinnati Art Museum is open! That means access to our special exhibitions, a stop in the Terrace Café and a cruise through our permanent collections. Can't decide on what you would like to see at CAM? Allow us to narrow down your search. 
1. Behold the beauty that is Tiffany Glass: Painting with Color and Light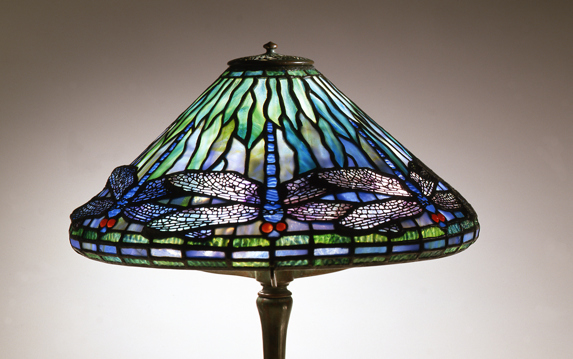 Easter is a holiday filled with vibrant color and decor. What better way to spend the day than immersed in our Tiffany Glass exhibition? The exhibition is free admission and is accompanied by a series of online videos that give an in-depth look into each piece. Check out Tiffany Glass: Painting with Color and Light in galleries 123, 124 and 125 across from the Terrace Café.  Learn more about the exhibition
2. Experience our spring menu at the Terrace Café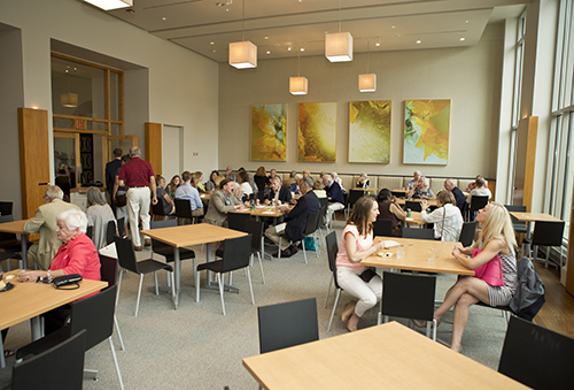 Award winning Executive Chef Sean White has concocted a truly delicious menu for the Terrace Café, featuring a new ginger harvest spring salad, al pastor tacos and a tasty Cubano and jerk chicken sandwich. Of course, our chicken salad sandwich remains on our redesigned menu, should you decide to stick with the classics. The Terrace Café will be open on Easter Sunday, 11 a.m - 3 p.m. Check out the menu and learn more about the café
3. Discover the Japanese Samurai in Dressed to Kill: Japanese Arms & Armor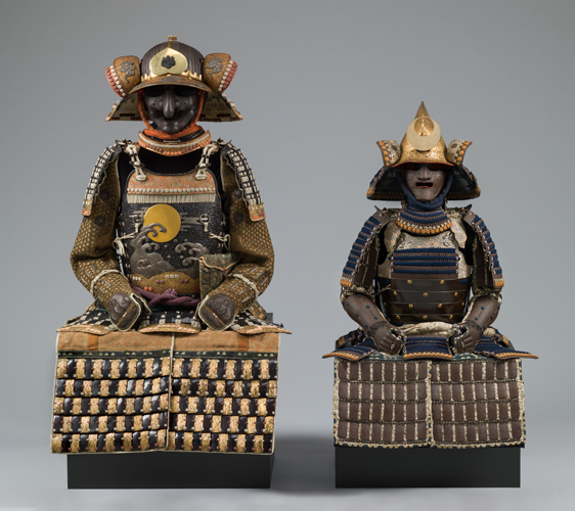 Dressed to Kill features 11 full suits of samurai armor. Need we say more? Alongside the armor you will find a plethora of weapons, including swords, rifles and pistols. Learn about the Samurai, their traditions, loyalty and mastery of martial arts. This captivating exhibition costs $10 for adults and $5 for students and seniors. Purchase tickets online 
4. Your children will love the Rosenthal Education Center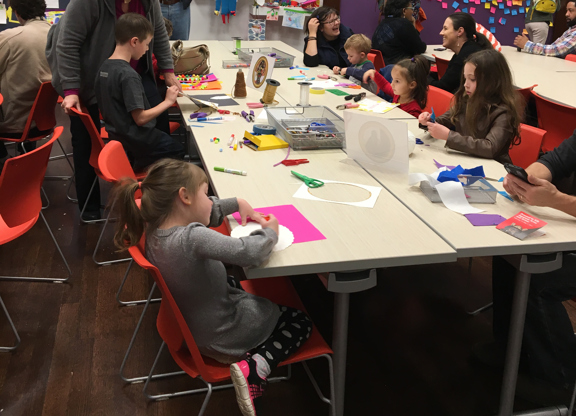 The REC is a hands-on, safe and fun way for children and families to explore art collections at the Cincinnati Art Museum. Open during regular museum hours, the REC is designed as a dedicated interactive space with themes that change three times a year. Your children will learn about art and create their own masterpieces, all while having fun. Learn more about the REC
5. Explore the black-and-white photographs of The Poetry of Place
From the works of William Clift, Linda Connor and Michael Kenna, these black-and-white photographs display a mysterious gaze into detail, opening up the imagination of the viewer to search for the meaning behind the image. Poetry of Place is on display in gallery 104. Learn more about the exhibition
Did you know? 
The Cincinnati Art Museum offers free admission, free parking and free scavenger hunts for kids.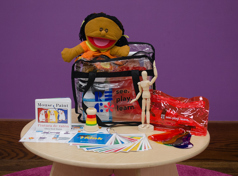 See Play Learn kits are available at the Visitor Services desk, packed with hands-on activities, critical thinking tools and enough fun for the entire family. These totes are designed to encourage creative discussion and learning in the galleries of CAM.
Image Credits
Image: Dragonfly Reading Lamp,circa 1899, Tiffany Studios (1902–1932), Clara Driscoll (1861-1944), shade designer, United States (New York), leaded glass with metal filigree, bronze,The Neustadt Collection of Tiffany Glass, Queens, NY, N.86.C.1a,b
Image: Japan, Suit of Armor, late 18th century, metal, leather, Museum Purchase, 1892.2783
Image:  Michael Kenna,Broughton Castle, England, 1977, Cincinnati Art Museum; Irwin and Judith Hanenson Collection, 09/10.40:20. © and courtesy Michael Kenna