If you've stepped foot inside the Cincinnati Art Museum then you've seen my handiwork. There are only a few walls in the building that I haven't personally painted.
Hi, my name is Joshua Rectenwald and I'm the on-staff exhibition painter. However, physically painting the galleries is only a small part of the work I do here. Let's look at some alternate job titles that highlight the less noticeable aspects of my job.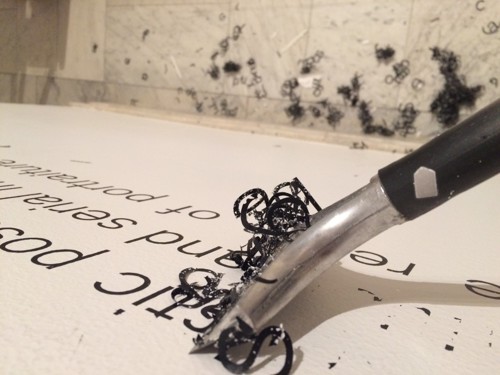 The Eraser
When an exhibition has run it's coarse they call me in to make it disappear. No one cares how I do it; they just want it gone so they can move the next one in. But that's the way it goes in this town. As long as they keep putting the washingtons in my pocket, I'll keep making the shows go away.
Knight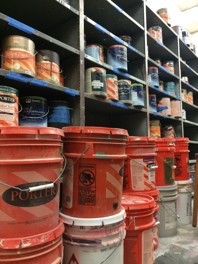 of the Holy Paint Pail
It is my sacred responsibility to watch over the sacred colors of the museum. When a gallery wall needs touched up I must choose the correct paint or all is lost. (My life is basically exactly the same as the Holy Grail scene from Indiana Jones and the Last Crusade.)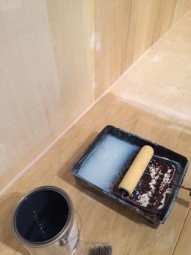 Seal Team 1
I am part of an elite force that keeps the innocent works of art safe from the threat of harmful vapors. Plywood will unleash a chemical attack on the interiors of casework unless I sneak in under the cover of darkness and apply a special sealing agent to stop it. 
Smooth Operator
Hey there wall, I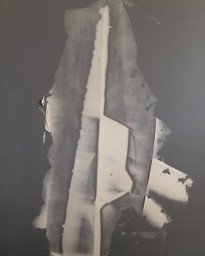 see you need a little tender love and care. Let me get a can of spackle for you. When I'm finished you'll feel as smooth as a baby's . . . freshly patched and sanded nursery wall.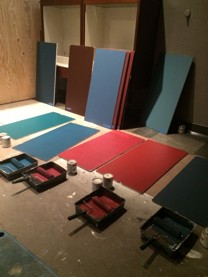 Painte'mon
Gotta paint em' all, Gotta paint em' all. It's my goal to be the #1 paint master. I'll catch all of the colors on sample boards so that the curators and exhibition designer can pick out the best ones.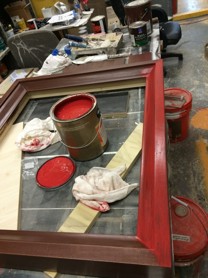 Deceiver of Eyes
Richly aged mahogany frames, hand-cut Italian marble baseboards: nothing more than parlor tricks executed my hand and a paintbrush. Only I know which parts of the museum are real and which are fakes, and I'll take those secrets with me to the grave… or at least to happy hour so I can make small talk.