These blossoms are being conserved just in time for spring.  Shown here during cleaning, the right side of the painting has been cleaned of a heavy layer of sooty grime, while the uncleaned left side remains dull and flat.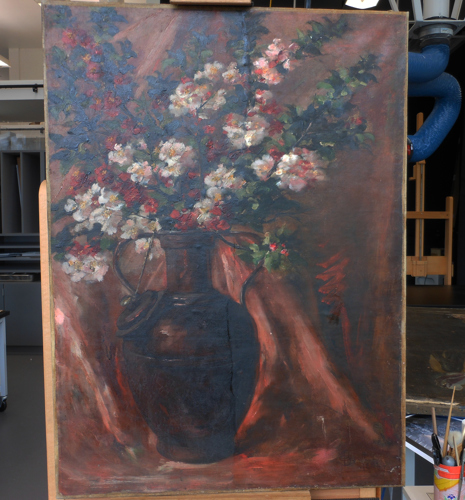 The still-life was given to the museum by Frank Duveneck in 1904.  It had been painted by his late wife, Elizabeth Boott Duveneck, in 1882.  Her monogram and the date are visible near the lower right corner.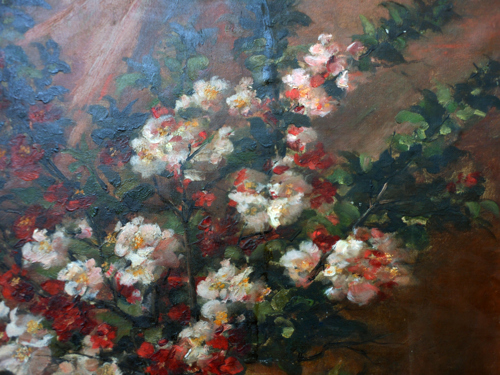 Don't miss special exhibition Frank Duveneck: American Master now in its last weeks. Advanced registration required.
Elizabeth Boott Duveneck (1846-1888), Blossoms, 1882, oil on canvas, Gift of Frank Duveneck, 1904.200