It truly takes a team to make an exhibition. This week, preparators, conservators and couriers from museums lending art to Beyond Bollywood: 2000 Years of Dance in Art worked together to install all manner of objects.
The ink drawing shown here, The Wedding Procession of Shri Shankar-ji (Shiva) by Indira Devi from 1977, required many hands and several hours to mount. The drawing, almost 103 inches in length, is unframed. It belongs to the Asian Art Museum of San Francisco, co-organizer of the exhibition with the Cincinnati Art Museum, and traveled across the country for this exhibition.
It would have been possible to put the drawing in a traditional frame, but shipping such a large frame would have created its own problems. The solution was to roll the drawing for travel and to mount it on-site. 
Shown in the photos below are Shiho Sasaki (Conservator, Asian Paintings and Paper at the Asian Art Museum) and Joe Civitello (Chief Preparator at the Cincinnati Art Museum) preparing a paper barrier to cover the steel panel to which the drawing will be attached. In the same way as the paper barrier was unrolled vertically onto the panel, the drawing was unrolled and temporarily held in place with magnets. 
When it was in its final position, a mat board frame embedded with magnets was placed around the edges of the drawing to secure it to the steel panel. The finishing touch was to place a protective acrylic vitrine over the drawing. 
Beginning November 11, you can view this monumental drawing and other treasures in Beyond Bollywood: 2000 Years of Dance in Art in the Western & Southern Galleries (Galleries 232 and 233).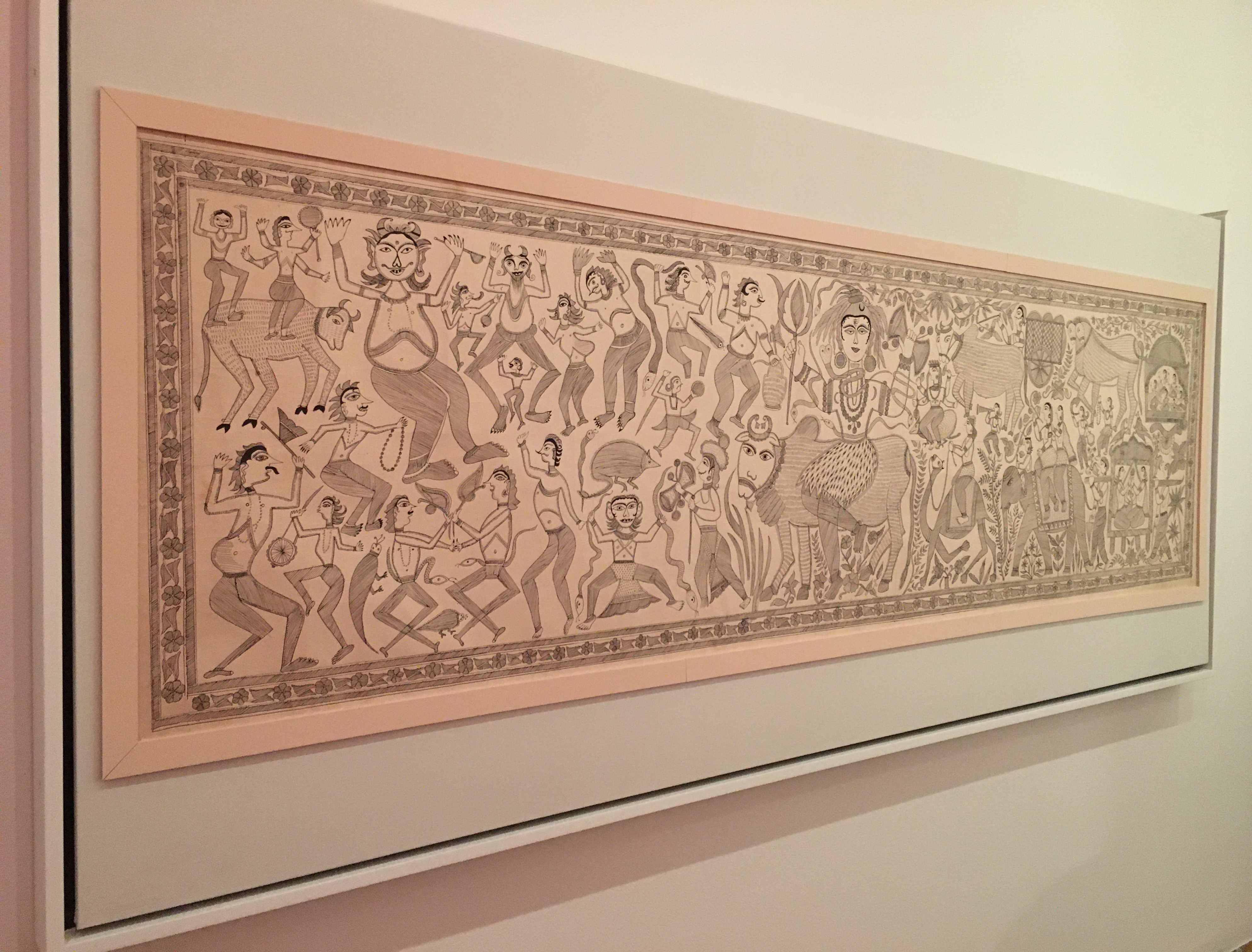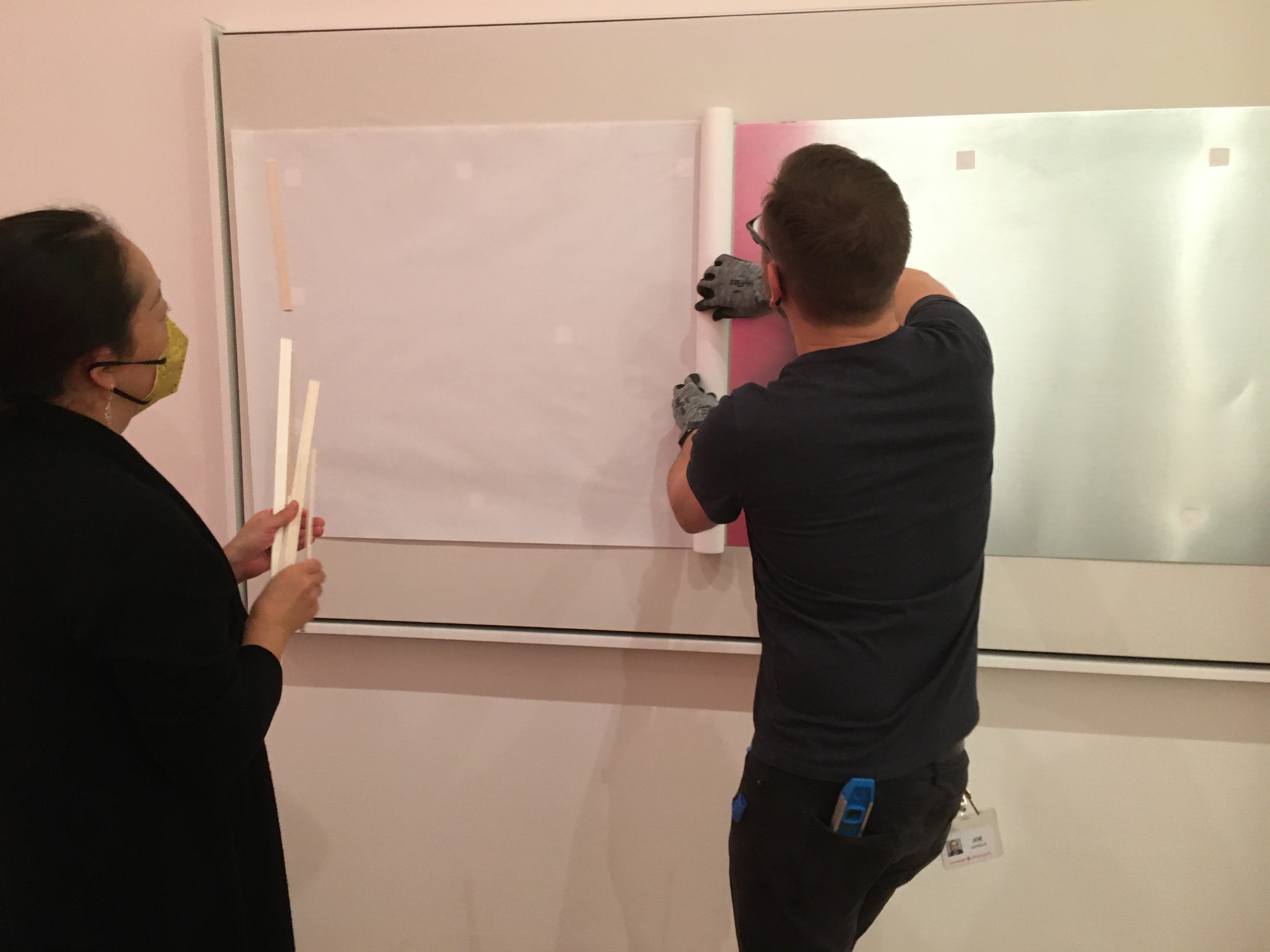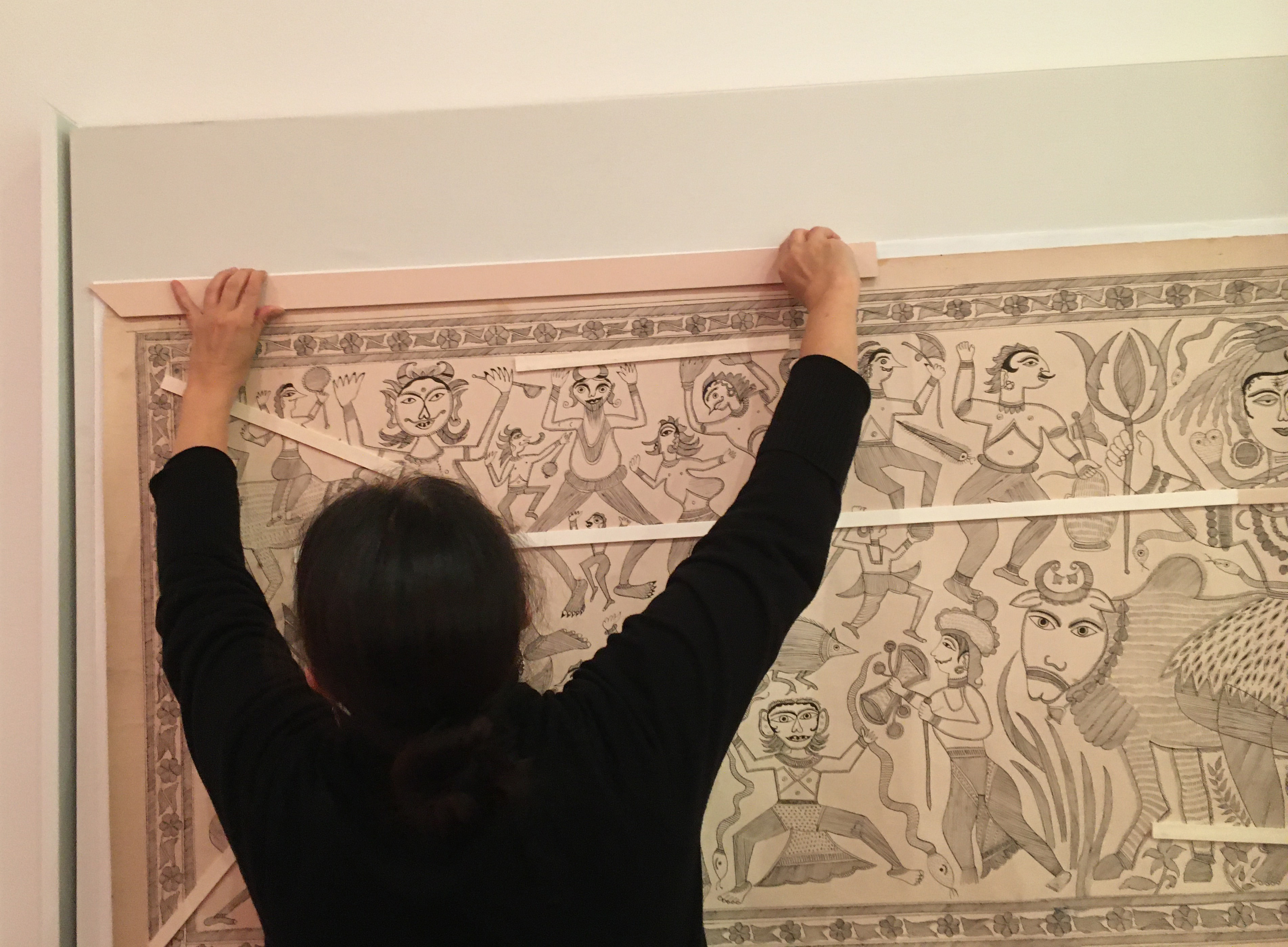 Indira Devi (Indian, b. 1940), The Wedding Procession of Shri Shankar-ji (Shiva), 1977, ink and colors on paper, Asian Art Museum of San Francisco, Gift of the Ethnic Arts Foundation, 2021.19