This week in objects conservation: Almost 12 months from when we first started the treatment, half of the Jain shrine has been conserved, and a new batch of pieces has moved into the lab to begin treatment.
The Jain shrine is a large wooden object that currently resides in 44 separate pieces that join together to create the structure. Each of the new pieces will be photographed and dry cleaned before moving on to the time-consuming solvent clean and coating removal. Beneath the layers of discolored coating and decades of grime, we reveal brilliant colors, painted details, and gold leaf.
Once all the pieces have been conserved, we will reconstruct the shrine in our newly renovated Anu and Shekhar Mitra Gallery of South Asian Art.
Check out the close-up photo of one of the shrine's mythical figures to see some of the details we've uncovered, such as the eyelashes, spots, and gold decoration.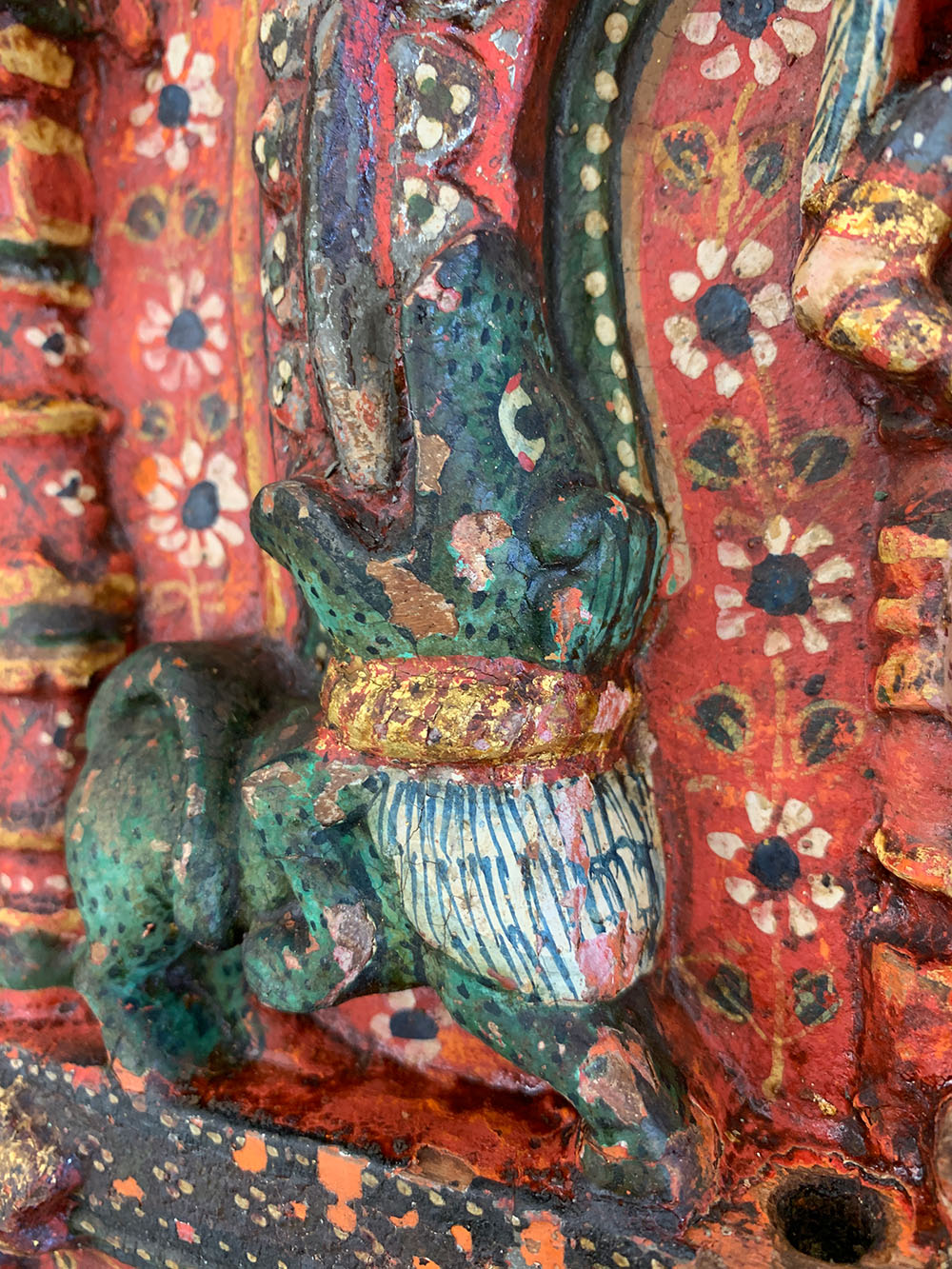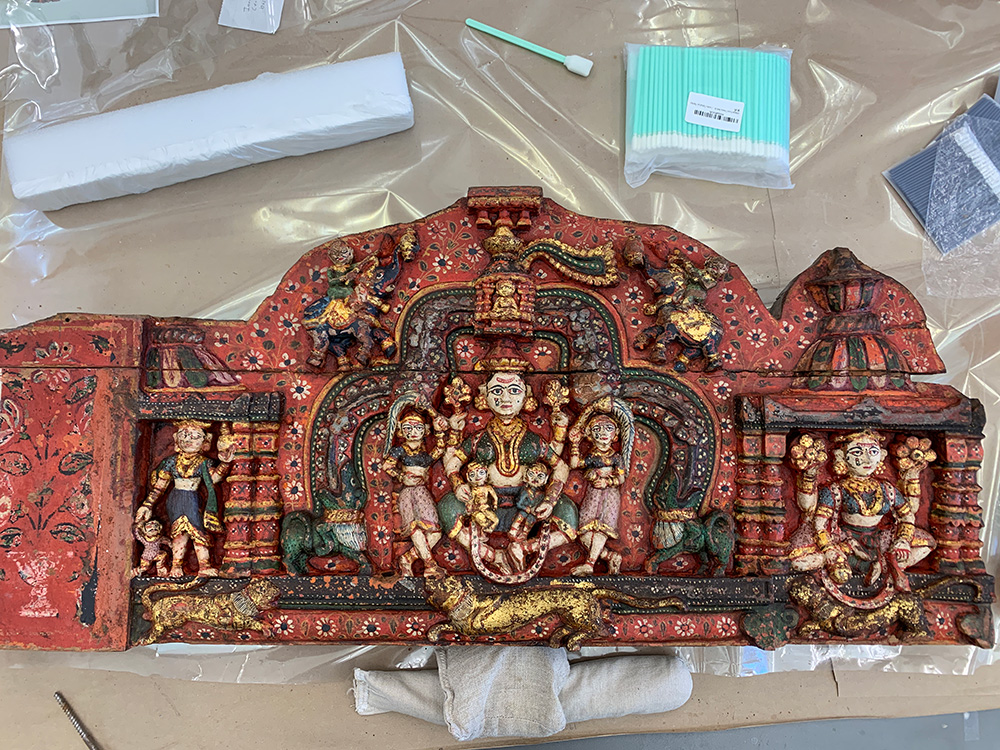 Devotional Shrine Used in a Jain Household (ghar derasar), 1700-1899, Gujarat/India, carved wood painted and gilded, The William T. and Louise Taft Semple Collection, 1962.459