Another work recently conserved for the British catalog project, The Approaching Storm by English artist Thomas Barker (1769–1847), presented a challenge.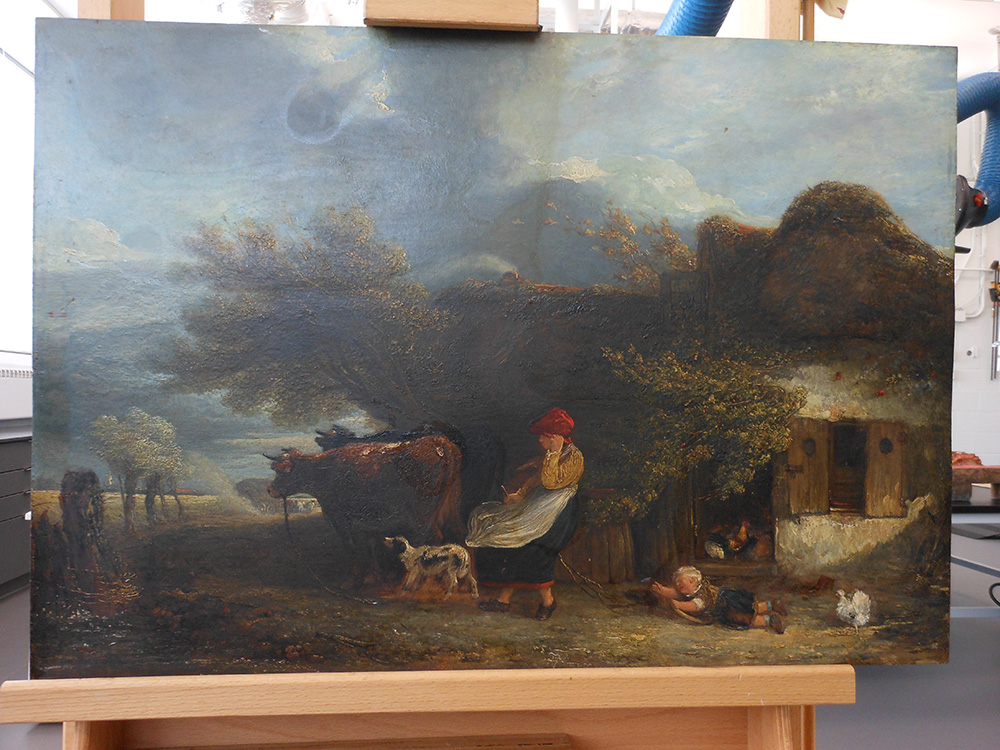 Because the artist used resinous brown paint in many areas, much of the surface was sensitive to the solvents used to remove the deeply discolored varnish. The solvents could easily dissolve paint as well as varnish. As a result, the varnish was not fully removed in many areas, but only thinned. 
Still, after conservation, the approaching storm shows clearly in the fine details. Before conservation is on the left, after conservation on the right:

Woman and dog are buffeted by the rising wind:

The little boy has been knocked down while the rooster and his flock have taken shelter:

… except for one ruffled white hen, scurrying to the doorway: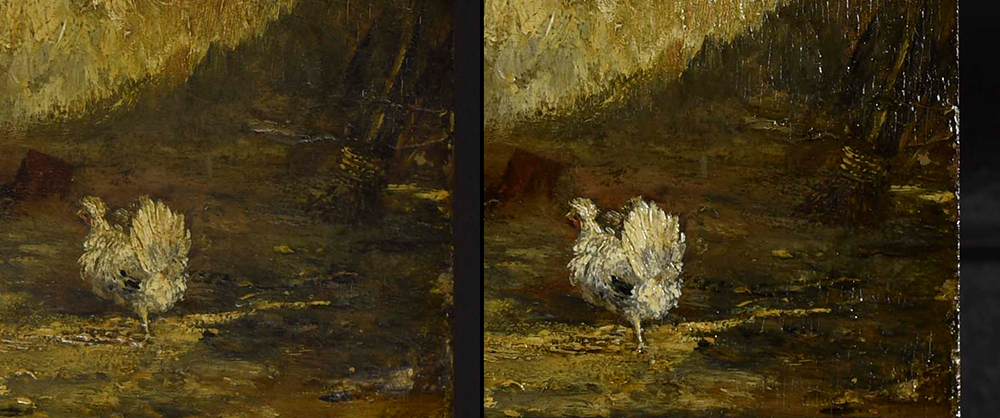 Even the chaff kicked up by a distant hay wagon swirls dramatically:

The Approaching Storm is not currently on view, but will be displayed in the British galleries (G209 and G210) in the future.