Busy times up in the frame shop. We have been preparing for our new exhibition "Up At Bat: Warhol and Baseball". This show required multiple print proofs and stencils to be matted and framed by our team. The framing process can be seen below in the pictures.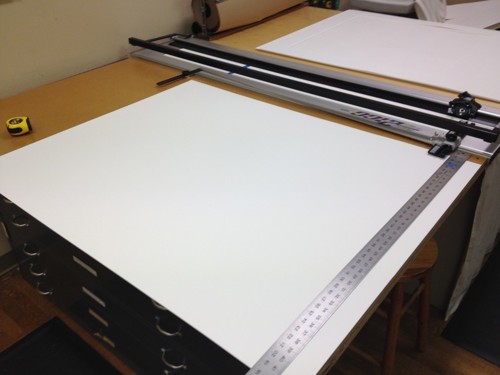 Firstly, the framer measures, marks, and cuts the mat board.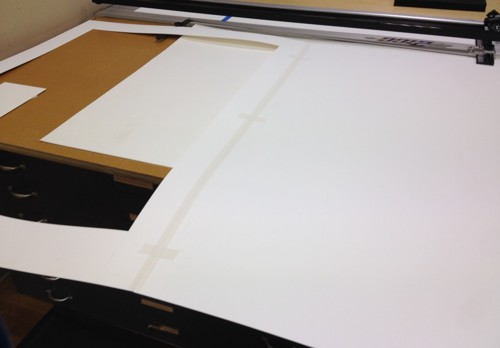 Secondly, the freshly cut mat window is attached with linen tape to a full piece of mat board, and is now ready for the print.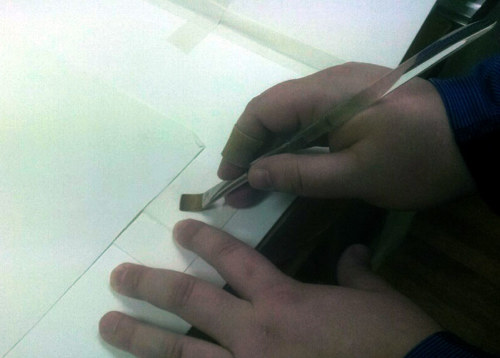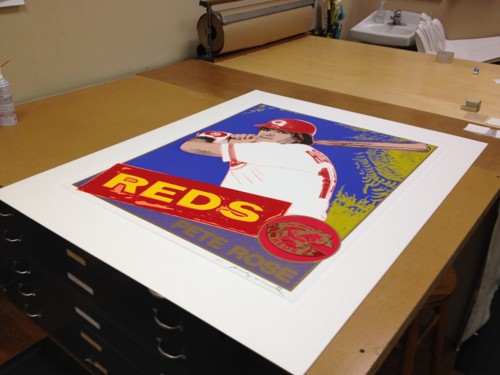 Thirdly, hinges are carefully attached to the piece and then folded behind the artwork to give it a "floating" look.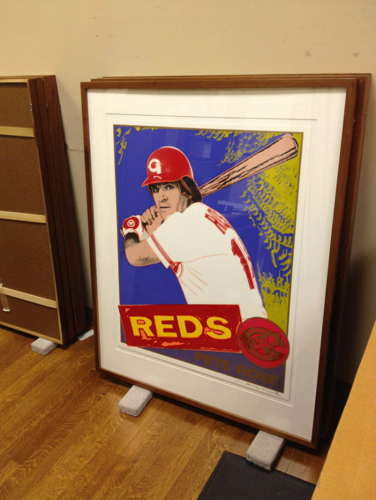 And fourthly, once that has cured, artwork and mat board are placed inside the frame and we are ready to hang.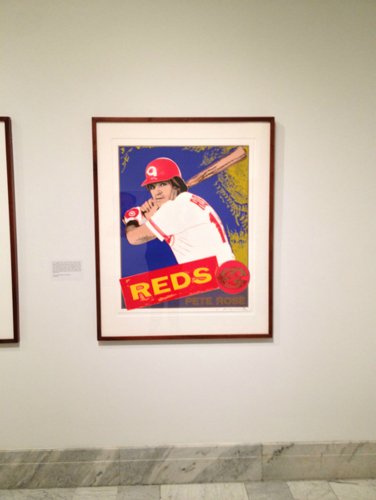 The installation of 2-D work goes fairly quickly, using your typical picture hangers and nails. Just a little hammering, a little leveling, and voila! You have an exhibition. After you enjoy Opening Day, come out to the Art Museum to see "Up At Bat: Warhol and Baseball", right across from our new Rosenthal Education Center.