There are weddings that simply are held here at the museum and there are some that embrace the location and the art alike. Kimberly Berk and Austin Aten's wedding was one that took this even a step further. The painting Moret at Sunset (1953.329) by Alfred Sisley served as the framework for creating the vision for every design element. From the very beginning in the invitations and stationery made by Michelle at Little Bird Paper Company you can see how wonderfully executed this translation of artist Alfred Sisley work.
The Budding florist, Ellie Wilke, is to credit for so many of the design choices. Her creativity for not only florals but the overall design was stunning to say the least. One of the breathtaking components has to be the one-of-a-kind wedding cake made by Lyndsay Rensing at Icon Cake Cincinnati. This will for sure stand out as one of the most spectacular cakes to be served at the museum. All the designs would not shine in the way they do with out the work of Billy Rider owner of Clear Lighting.
Events of this capacity could not be executed without our amazing staff of chefs, servers, security, and managers here at the museum. Thank you to Molly Ann Photos for capturing this night and our venue so beautifully.
Moret at Sunset, Alfred Sisley (French, b.1839, d.1899), painter, 1888, France, oil on canvas, Gift of Mr. and Mrs. Albert P. Strietmann, 1953.329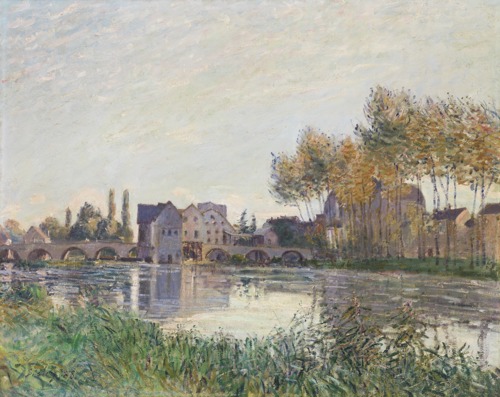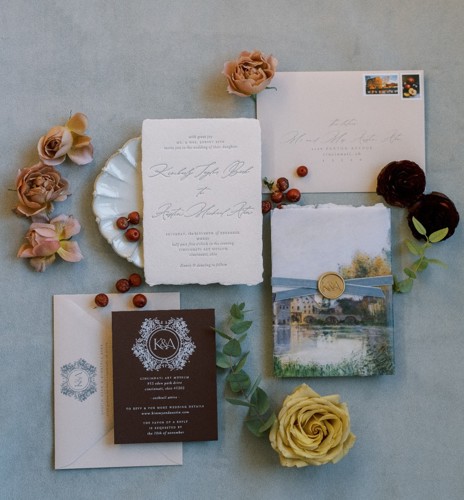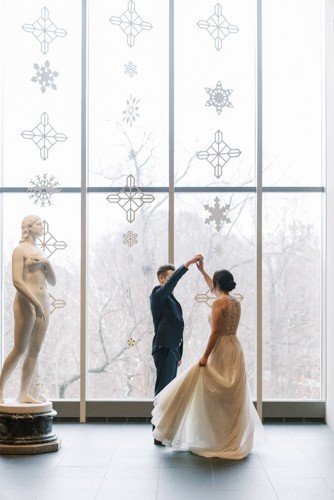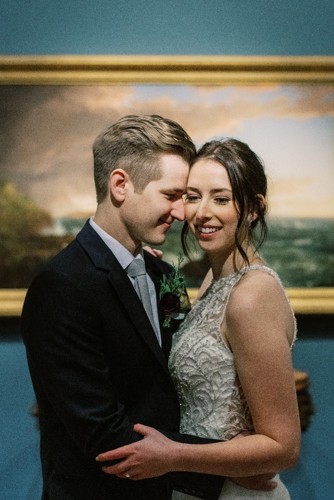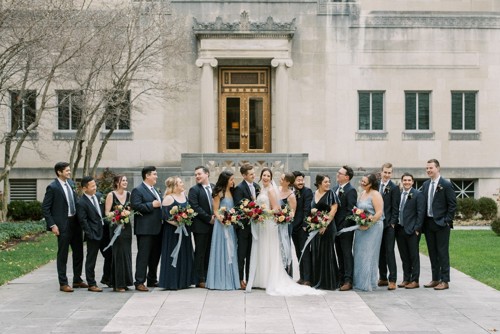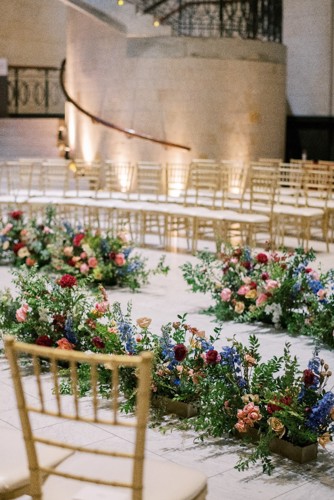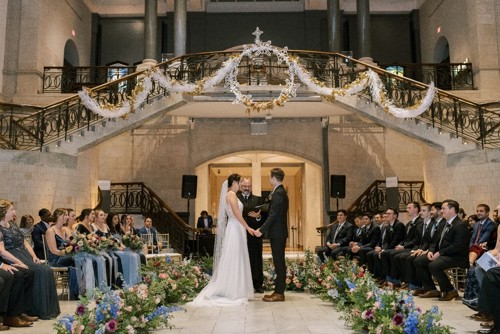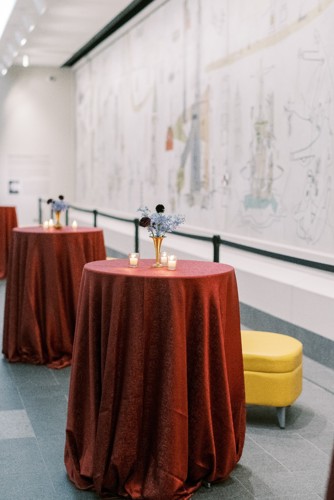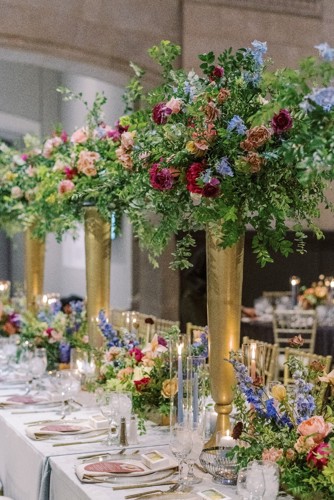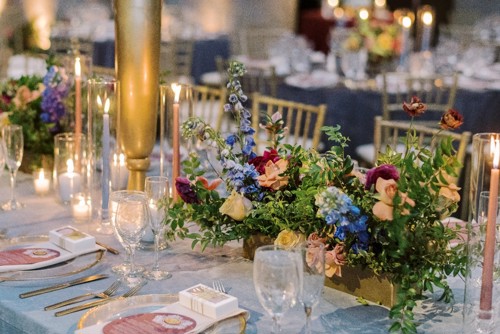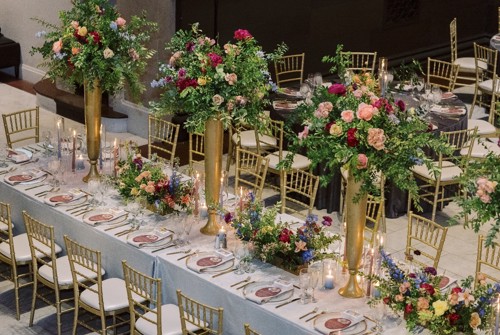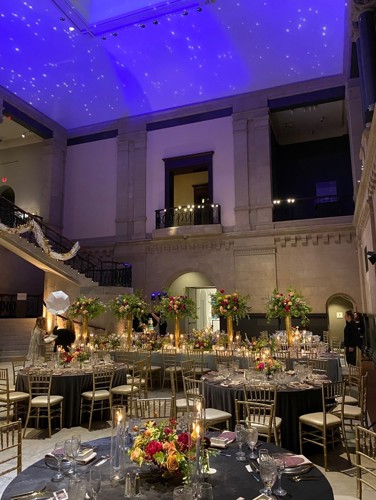 Vendors: