As the month of May comes to a close, the Cincinnati Art Museum recognizes Mental Health Awareness Month—a time dedicated to reducing the stigma associated with mental and behavioral health issues. Although still widely stigmatized, mental health ailments are among the most common health conditions in the United States. According to the National Alliance on Mental Illness (NAMI) one in five adults in 2020 experienced challenges with mental health. The museum is committed to providing visitors access to unique activities that aim to reduce stress, support healthy habits, and improve overall mental well-being. Below are some of the activities that CAM currently has available to the public:
Art Climb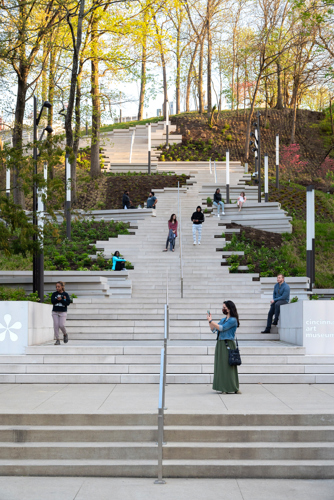 In 2020, CAM worked with Emersion Design and Human Nature to open the first ever Art Climb! The Art Climb is a stunning work of landscape architecture that marries form and function through a nine-story, 164-step staircase connecting the museum's hilltop location to the city. Offering four plazas featuring outdoor sculpture, the Art Climb is a perfect place to unwind, enjoy nature, and view diverse works of public art—for free!
CAM Wellness Garden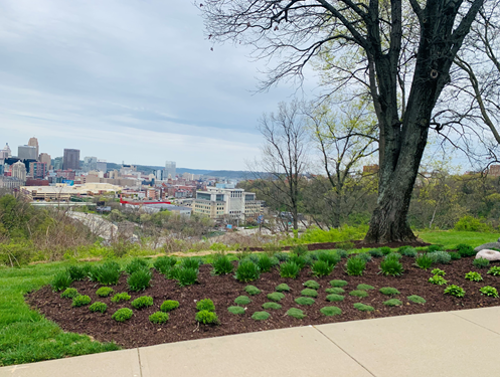 In 2022, CAM planted an herb garden on the museum grounds with community wellness in mind. For centuries, people have used medical herbs to heal wounds, treat ailments, and ease minds. To learn more about the CAM's Wellness Garden, and the special benefits it offers, please read the official blog post here.
Art-Making Experiences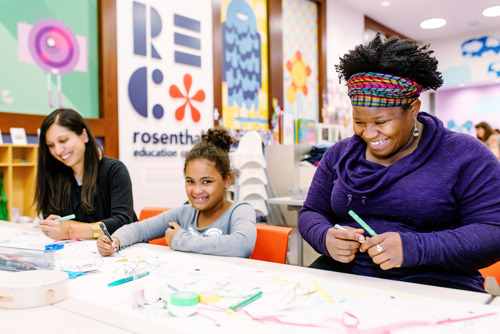 Studies show that engagement with creative activities can help reduce stress, depression, and anxiety. At CAM, visitors can not only view art, but create it themselves by taking CAM's art-making workshops. To learn more about upcoming art-making opportunities, please visit the museum's calendar of events.
"See the Story" Book Club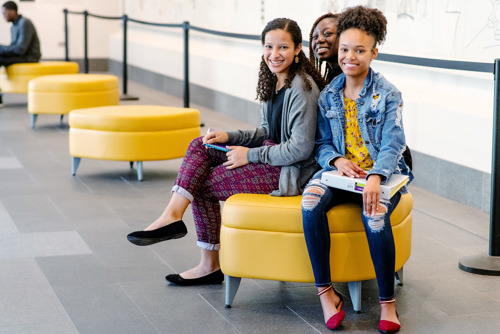 "See the Story" Book Club is a collaborative program between the Cincinnati Art Museum and the Public Library of Cincinnati and Hamilton County. According to Step Up for Mental Health studies show that reading as little as  six minutes each day can improve quality of sleep, reduce stress, and sharpen mental acuity. Reading can also strengthen the neural circuits and pathways of the human brain while lowering heart rate and blood pressure. "See the Story" is free to join and meets on the third Saturday of every other month from 11:30 a.m.–1 p.m. in Gallery 205. (Check the museum's online calendar for exact dates.) Comments, critiques, and open dialogue are encouraged! To learn more visit the official program page here.
Speakers Bureau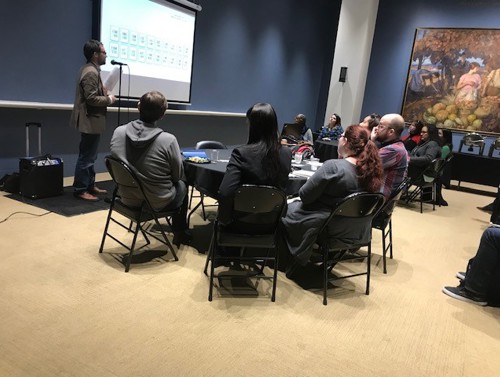 The Speakers Bureau is a "museum on wheels." Specially trained volunteer docents come to you and deliver rich presentations on many of the most popular areas of the museum's collections. These presentations come complete with colorful slides of artworks, enlightening information, and anecdotes about each work. The Speakers Bureau program increases social interaction, reduces stress, and offers a fun alternative to those who might not be able to visit the museum. For more info, and to book a presentation, please see the Speakers Bureau webpage.
For more information on mental health and treatment services in your area please visit the 1N5 website, a non-profit organization that serves to increase awareness and education about mental health in teens and adults. Please remember that you are not alone.