May is Mental Health Awareness Month, a time dedicated to reducing the stigma associated with mental and behavioral health issues. Although still widely stigmatized, mental health ailments are among the most common health conditions in the United States. According to the National Alliance on Mental Illness (NAMI) 1 in 5 adults in 2020 experienced challenges with mental health.
The Cincinnati Art Museum is committed to providing visitors access to unique activities that aim to reduce stress, support healthy habits, and improve overall mental well-being. Below are some of the activities that CAM currently has available to the public:
Art Climb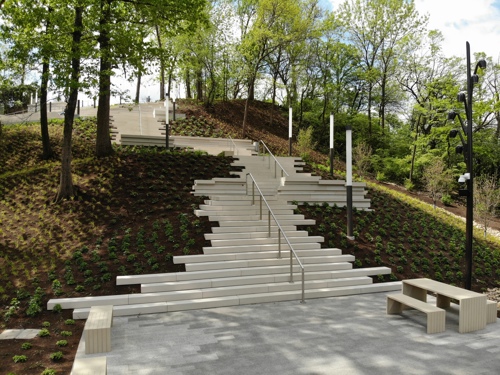 In 2020, the CAM worked with Emersion Design and Human Nature to open the first ever: Art Climb! The Art Climb is a stunning work of art that marries form and function through a nine-story, 164 step staircase. Offering four art plazas, the Art Climb is a perfect place to unwind, enjoy the great outdoors and view iconic pieces of art- for free!
CAM Wellness Garden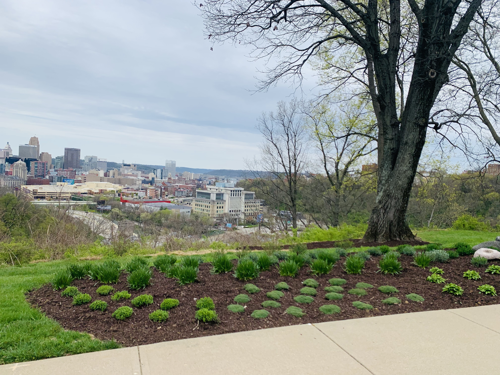 In 2022, an herb garden with community wellness in mind was planted on the CAM's grounds. For centuries, medical herbs have been used to heal wounds, treat ailments, and ease minds. To learn more about the CAM's Wellness Garden, and the special benefits it offers, please read the official blog post here.
Fine Art Flow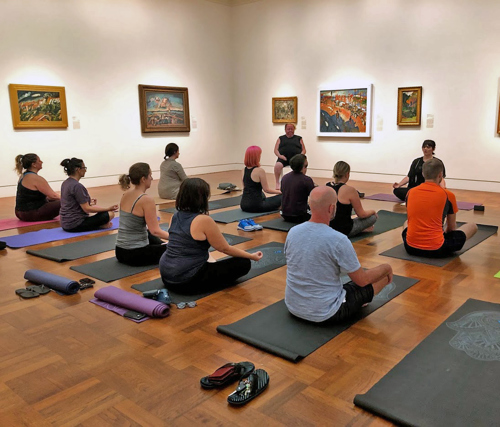 Yoga has long been praised for its ability to improve mental clarity, increase body awareness, relieve chronic stress patterns, and sharpen concentration. Now Greater Cincinnati residents can explore art through yoga with Fine Art Flow! This class includes a 30-minute gallery talk and 60-minute yoga class. Interested parties can register for upcoming classes here.
Creative Reuse: Drop-In Art Making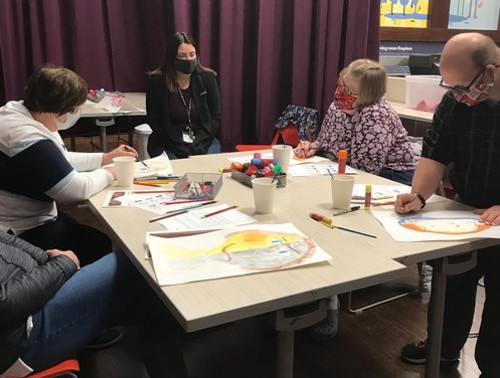 Engagement with creative activities has been shown to contribute toward reducing stress, depression, and anxiety. With our Creative Reuse series, visitors can not only view art, but create it themselves. Our reuse series happens on the second Saturday of each month and activities vary. For more information on upcoming Creative Reuse content, please click here.
Speakers Bureau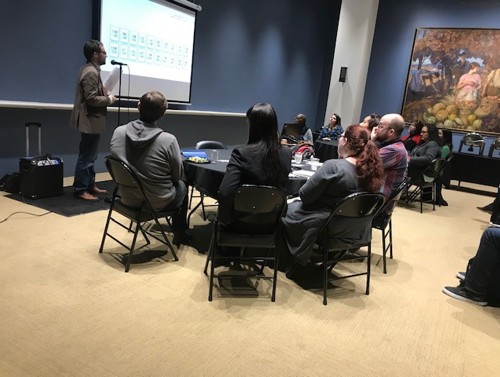 The Speakers Bureau program at CAM is essentially a "museum on wheels." This docent-led program provides a variety of presentations that are perfect for children, teenagers, and adults! The presentations are complete with colorful slides of artworks and enlightening information and anecdotes about each work. Our Speakers Bureau program increases social interaction, reduces stress and offers a fun alternative to those who may not be able to visit the museum. For more information on Speakers Bureau, and how to book, please click here.  
For more information on mental health and treatment services in your area please look into 1N5, a non-profit that serves to increase awareness and education about mental health in teens and adults.. It is important to remember that you are not alone.