Cincinnati Art Museum's Director of Learning and Interpretation speaks out about CAM's exciting new space for families:  It is happening, it is really happening, the Rosenthal Education Center (REC) is opening on March 7th, 2015. Thanks to a very generous donation from Lois and Richard Rosenthal and after years of planning and almost a year of construction, the REC is almost ready for visitors of all ages to explore.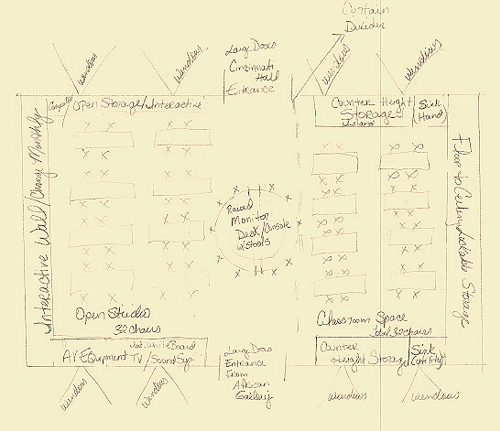 For those of you who are fans of the Cincinnati Art Museum or who have enjoyed the Art Museum with your children in the last decade, you are more than likely familiar with our former ArtWorld space located on the ground floor. ArtWorld was a great space and I am happy to say that we have officially outgrown it.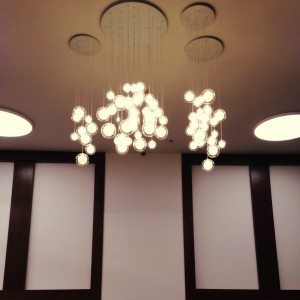 I get asked a lot if the new REC will it be anything like ArtWorld? The answer to that question is both yes and no. Yes, in that we have taken the components that you all loved in ArtWorld and have reinvigorated them for the REC.  Like ArtWorld, the new REC will have a dedicated space for hands-on art making and it will also continue the tradition of having rotating interactive exhibitions for visitors to explore. What is different is that the new space is light and airy, with special lighting, acoustics and all the technology bells and whistles that anyone might ever need. It is also located on the first floor, right off the Great Hall so it is easily accessible. Visitors can stop by for five minutes or stay five hours. By being so close to the action, visitors can make it an easy stop on their path through the galleries. The biggest and most exciting change is that the REC will be open Tuesday-Sunday, 11am-5pm (ArtWorld was open only on the weekends).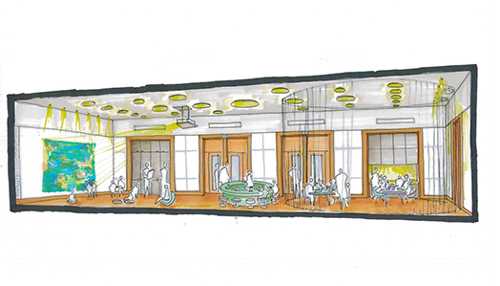 As I mentioned, the REC will have rotating interactive exhibitions. These will be based on our permanent collection and special exhibitions. They will be designed for kids of all ages and learning styles. Families will enjoy working and learning together. The first installation is COLOR and it will explore the science of color mixing through a series of fun games and experiences.
In closing, we at CAM would like to invite all of you to join us on Saturday, March 7th for the Grand Opening of the Rosenthal Education Center. The fun begins at 11am with the ribbon cutting at 11:30am. Families are encouraged to make a day of it and stay for our Family First Saturday dedicated to our amazing new exhibition Masterpieces of Japanese Art (12-4pm).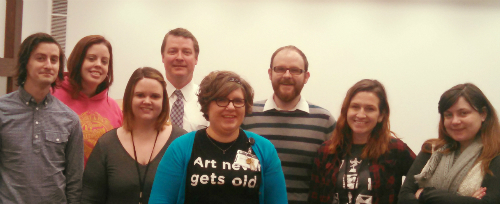 Want to get more involved with the Rosenthal Education Center? Check out the Cincinnati Art Museum website or call (513)639.2971 for more information about volunteering in the space!