by Geoff Edwards, Archivist / Records Manager, Mary R. Schiff Library & Archives
Are you an artist from the Greater Cincinnati region? Do you have friends or relatives who are or were? If so, you might be interested to know that the museum's Mary R. Schiff Library and Archives accepts donations of material related to local artists—past and present—for our reference files. We maintain hundreds of these files, which provide hard-to-find information about artists from the mid-nineteenth century onwards. We're particularly interested in preserving unique materials that may not be easily available elsewhere, such as exhibition announcements and flyers, letters, scrapbooks, photographs, and other ephemera.
In honor of Black History Month, the library is currently displaying the artist file of Thom Shaw (1947–2010), one of Cincinnati's best known and most admired contemporary artists. A talented painter, printmaker, draughtsman, and graphic designer, Shaw used his work to provoke a dialogue about issues on which he felt strongly. He became known for prints and paintings that unflinchingly portrayed the experience of being Black and poor in inner city America. His 1996 solo show at the Cincinnati Art Museum, The Malcolm X Paradox, was the first dedicated to the work of a living Black artist here at the museum.
We want to ensure that our artist files not only reflect the region's illustrious art heritage, but also represent the current artistic landscape and those who are part of it, so we welcome materials from or about contemporary local artists of all backgrounds.
If you are a researcher interested in making use of our artist files—or if you would like to donate  documents, photographs, or other ephemera related to your own work or the work of other local artists—please contact the Mary R. Schiff Library & Archives at [email protected].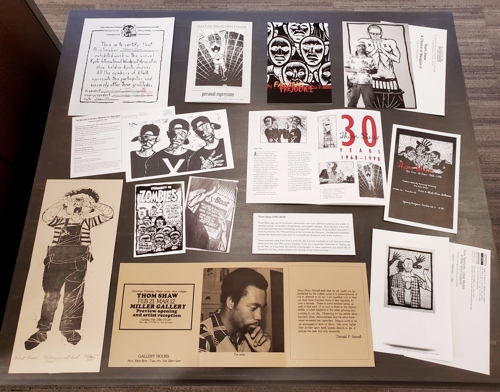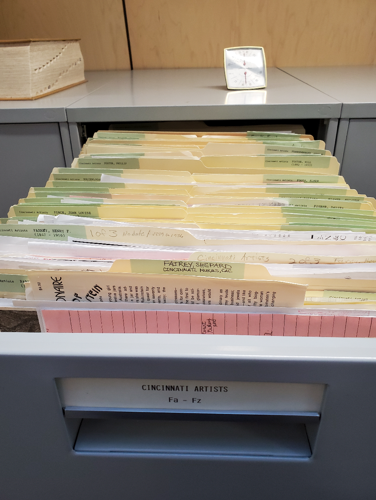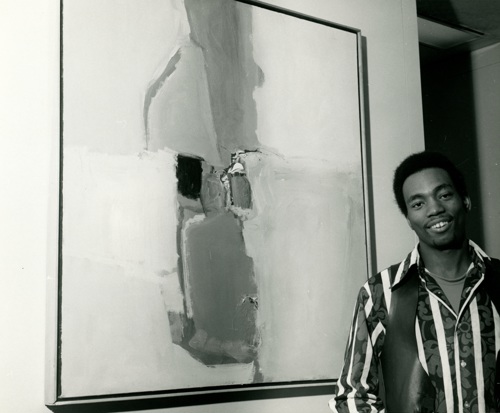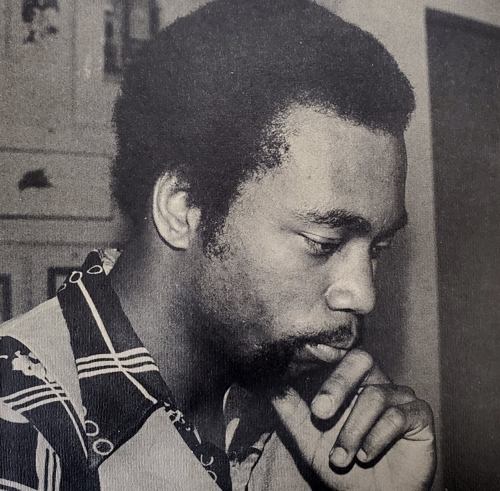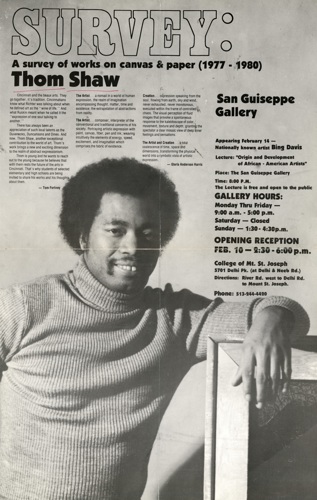 Images provided by Mary R. Schiff Library & Archives