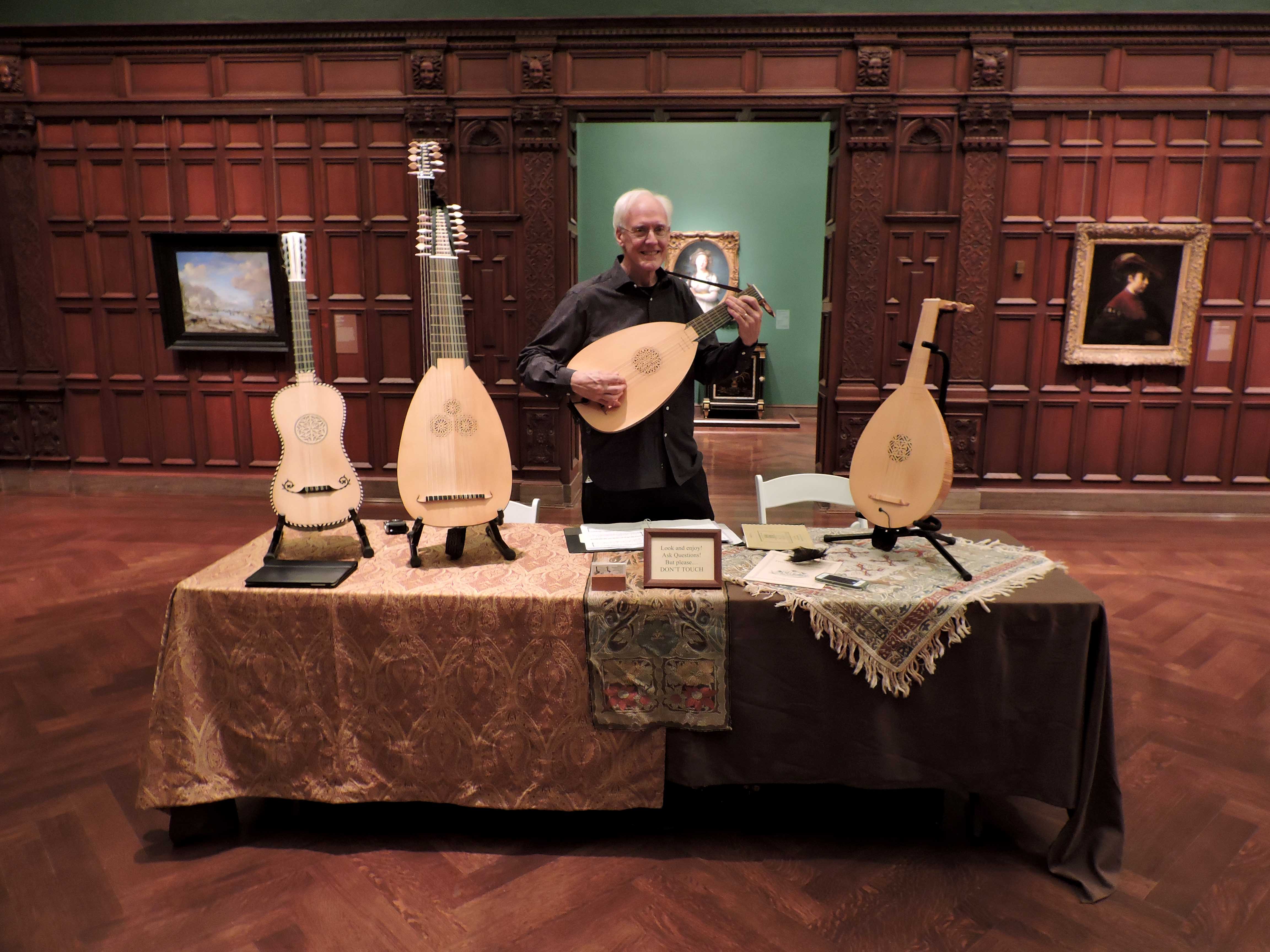 I don't actually believe in ghosts. But for some reason that doesn't stop me from loving ghost stories. I'm one of those people who look forward to October as a month-long celebration of the dark and macabre. I even figured out how to work a ghost-tour into the middle of our Summer Camp program. Whenever anyone has a new creepy story about the museum, I sit with wide-open eyes and delight in every detail.
In September, I was lucky enough to get to hear one just a few minutes after it happened. Even as a staunch non-believer, it gave me goosebumps.
I had invited Larry Brown to participate in the September Family First Saturday so that he could show his beautiful hand-made lutes to visitors. His table was stationed in Gallery 205 at a table positioned in front of the French Gallery. Occasionally he would get up and play some songs on one of his lutes. He was playing a song that he described as "Top 40 for 18th Century France." While nearly everyone would have known it at the time, it is decidedly less popular today. So Larry was surprised when he heard a faint female voice singing along with him, in French no less!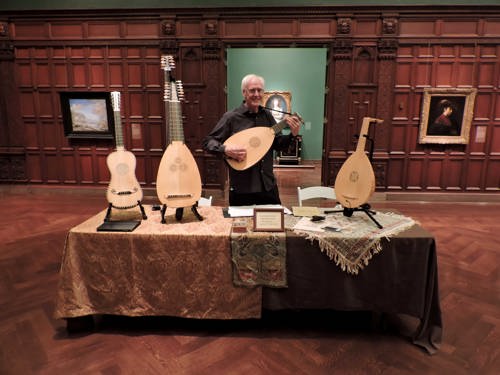 Larry and his lutes, with Élisabeth-Louise Vigée-Lebrun's painting of a Young Woman Playing a Lyre in the background.
When the security guard came out of a nearby gallery, he congratulated her on her robust musical knowledge, but she just looked back at him puzzled. She hadn't been singing. And there hadn't been any other visitors near the area.
Then Larry turned behind him into the French Gallery to see Élisabeth-Louise Vigée-Lebrun's painting of a Young Woman Playing a Lyre. The painting is from the late 1780′s, around the same time Larry's song would have been popular. And of course, this musical young lass would not have had any trouble with the French Lyrics.
If you would like to hear more spooky tales about the Art Museum like this one, come to Art After Dark on Friday, October 30, and take the Ghost Tour at 5:30 p.m., 6:30 p.m., and 7:30 p.m.