Luckily for us, Cincinnati takes full advantage of good weather with a ton of festivals and outdoor events of all kinds. We can't be everywhere, but we try to get out there when we can. This summer we are rolling out some new Cincinnati Art Museum swag, in an effort to look our best and be a little more visible. We will at the following events and festivals, and hope to see you all there!
Aug. 15 &16th –   Midwest Black Family Reunion
The Cincinnati Art Museum table will be a part of the Arts Alive area, sponsored by Artswave. We will be there both Saturday and Sunday from 12:00 p.m. until 8:00 p.m. Join us for a quick creative fix and some great giveaways. Find out more about the even there.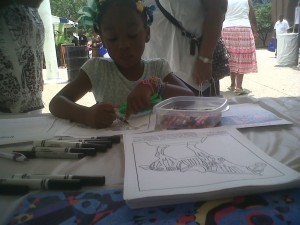 Sept. 13th 12-1:10 game – Reds Fest
Join us for a warm-up of art making! The Cincinnati Art Museum day at the ball park, will include a pre game art making session for children and families attending the game. Find us to make a sign for your favorite player!
Sept. 19th Fallfair Arts Festival
The Mason Arts Alliance is a long time partner and friend of the Cincinnati Art Museum, so we never miss the chance to join them at Fallfair. We will be there from 11:30-4:30 on Saturday, September 19th. Fallfair hosts a wide range of local and regional artists selling awesome work. A children's art area and lots of yummy food make this a very family friendly and fun event. Bring the gang and come and see us for a creative fix and to hear all about upcoming exhibitions. Find out more about Fallfair.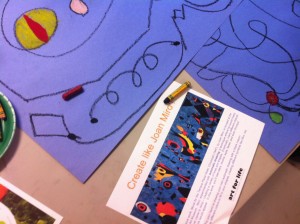 Sept. 26th – Walnut Hills Food Truck Festival
Walnut Hills is the closest of all the events we are doing this summer, so it will be extra special to see our home community out at the Food Truck Festival. Take a break from eating and find us for some creative fun, and a sneak peek into our upcoming exhibitions, we'll be around from 1:00-4:00 on the 26th! Click here for more information.