Art Museums can have a reputation for being uptight and stuffy, so when I plan our youth and family programs as the Coordinator of Interpretive Programming, I try and fight this idea as much as possible. I want people to be genuinely surprised by the things they see and experience at the Art Museum, and this leads to some pretty funny and outrageous activities. Below are some of the stranger projects and performances that I have organized for kids.
1. Challenge Drawings with Reid Radcliffe
While planning our most recent Family First Saturday, All Sorts of Sports, I wanted a project that combined drawing and some sort of physical competition. I knew that local artist Reid Radcliffe would be perfect at creating this kind of activity, and his "Challenge Drawings" had kids running around the courtyard as they tried to draw on a moving surface.

2. Moo or Boo
Our Wee Wednesday program provides preschoolers with interactive activities that connect with works in the collection. For a day themed around farm animals, we looked at Elizabeth Nourse's pastoral painting "The High Meadow" and created a sorting game about dairy products called "Moo or Boo." Preschoolers had to take pictures of food, decide whether or not they contained milk, and drop them in the appropriate bin. Ice Cream? Moo. Lettuce? Boo.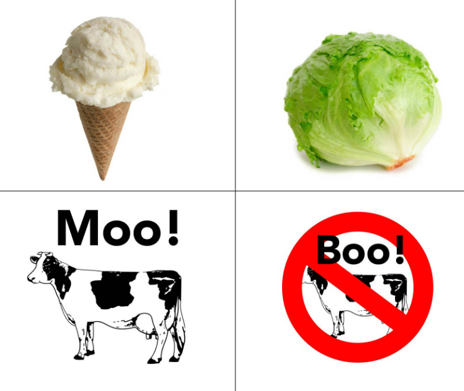 3. Lindsey Whittle's Velcro Sculptures
Visitors to the "All that Glitters" themed Family First Saturday may not have expected to find one of our galleries filled with neon-colored, Velcro sculptures. They most certainly did not expect to be able to stick them to the artist, Lindsey Whittle, who was wearing a fuzzy suit. Kids had a blast turning Lindsey into a living, moving sculpture as they reconfigured the pieces.

4. Professional Model
During last year's Summer ARTventures classes, we spent a day studying life-drawing and working from a live model. While the kids get to take turns modeling their poses for each other's quick sketches, I get the honors of being their figure mode for the final, longer drawing. This leads to some pretty amazing portraits, including this one where they depicted me saying (possibly singing) "Who let the dogs out?" This kid wasn't even alive when that song came out!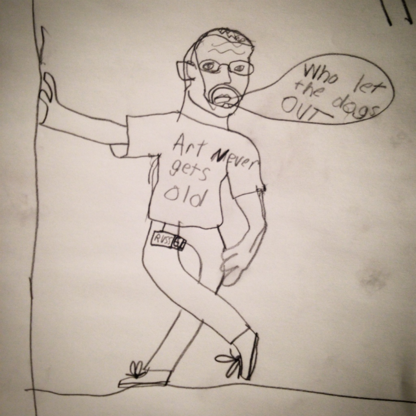 5. Forealism Tribe
Family First Saturdays often feature musicians and performances, and last April we celebrated the environment and recycling with a very unusual happening from performance-art collective Forealism Tribe. The Great Hall was filled with the rhythmic, experimental sounds created by drumming on buckets and other found objects while the artists danced in their outrageous costumes covered in recycled cardboard and scales of sheet metal. The kids loved it and even got to help with the bucket-drumming!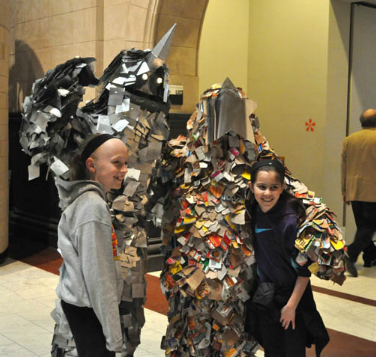 We've got lots of unusual and surprising experiences planned for our Summer Camps, so sign-up today if you want your child to experience the Art Museum in a whole new way! Register by calling 513.721.ARTS.