Medicinal herbs have been used to heal wounds, treat ailments, and ease minds for centuries. In 2022 - two years into the global COVID-19 pandemic – CAM's herb garden was planted with community wellness in mind. Located near the Longworth Administrative Wing and across from the sculpture Isabella by Jaume Plensa, the garden boasts beautiful views of the Cincinnati skyline.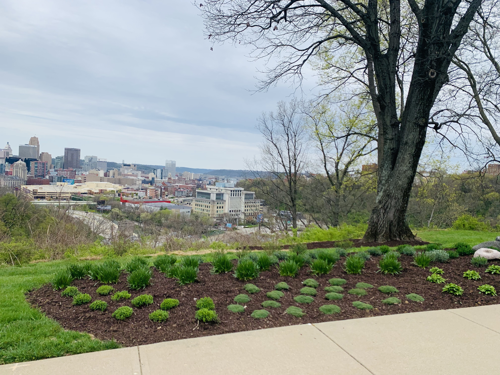 Each herb was purposefully selected for its therapeutic and homeopathic properties and will be used by our Learning & Interpretation team in educational programming and recipes in the Terrace Café. Currently planted are lavender, mint, ornamental onion, thyme, yarrow, bee balm and more! More plants and herbs will be added throughout the year.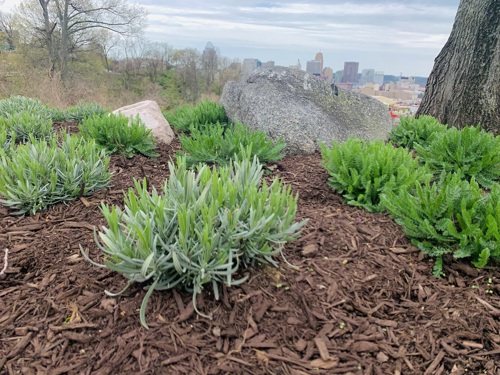 As if that isn't exciting enough, a pawpaw tree was also planted in the garden! You can find it near the garden, to the right of the cement bench.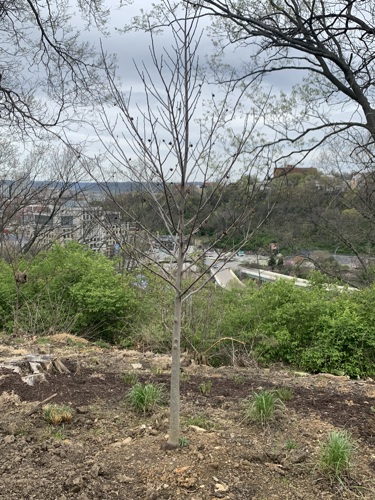 Stop by the garden any time during Art in Bloom, then head to the galleries to see the floral arrangements. On Saturday, May 14th, during the Art in Bloom Community Festival head to the garden to test your herb knowledge with a museum staff member and "bee" inspired by our bees with a demonstration from Queen City Pollinators!