Check out our Google Cultural Spot page to explore more of The Art Academy of Cincinnati's connection to World War 1!
On April 6, 1917 – 100 years ago this month - the United States declared war on Germany and officially entered World War I.
The war had begun in Europe back in July 1914, with Germany and its allies fighting against Russia, France and Great Britain. The United States was officially neutral in the conflict, although in cities, like Cincinnati, with a significant population of German heritage, many citizens supported their Germanic brethren. However, when German submarines began to sink American merchant ships, the US was left with no option but to declare war on Germany. The first American troops landed in France in June 1917. Before the end of the war in November 1918, the American "doughboys" would suffer 116,500 deaths (including about 400 from Greater Cincinnati) and 204,000 wounded.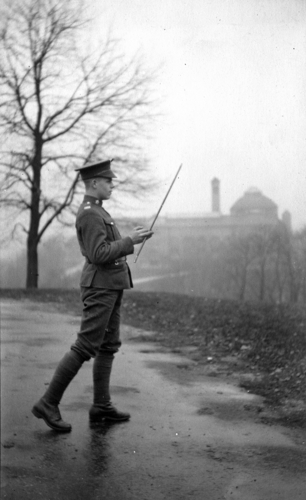 Among those who served were a number of students from the Art Academy of Cincinnati, who put their artistic skills to practical use for the war effort, drawing maps or designing military camouflage. For many, their love of art was a morale-boosting reminder of happier times, whilst for others it actually provided a motivation to fight. For instance, student John E. Weis wrote to Academy and Museum Director Joseph Henry Gest of his fear that, in the event of a German victory, an institution like the Academy wouldn't survive, but "it's things of this sort that I'm going to fight for".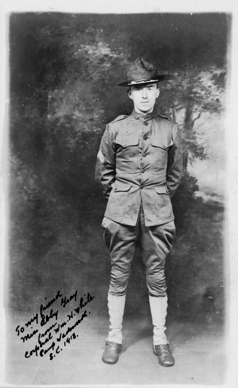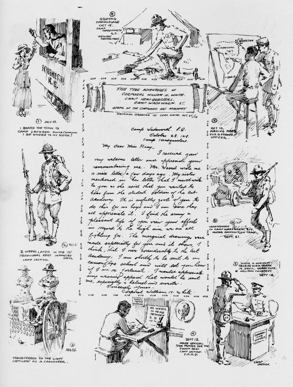 Former students often sent letters and photographs back to friends at the Academy whilst undergoing their training and once posted overseas. Now preserved in the Art Museum's archives, some of those letters and photographs are shown here, in commemoration of the centenary of the United States' entry into World War I.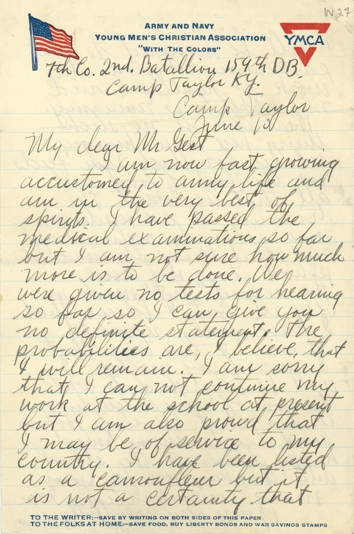 For more information on how Cincinnati was affected by World War I, visit:
http://www.cincymuseum.org/events/cincinnati-remembers-world-war-I
http://www.cincinnati.com/story/news/history/2014/09/01/world-war-effect-cincinnati/14949273/