If you visit the Mary R. Schiff Library during June, you can see a display of collectible trading cards from the 1880s through the 1920s. The examples on show come from the museum's archives, and are drawn from a number of different sets originally issued by tobacco companies as an incentive to purchase their products.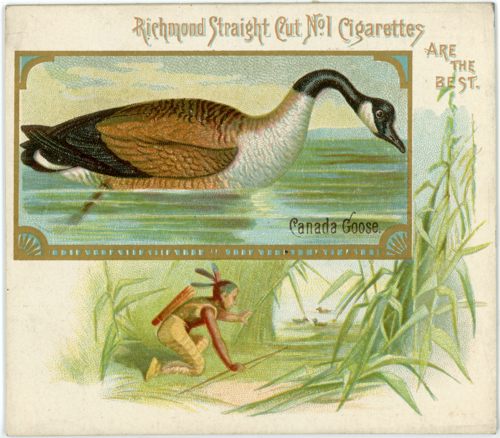 As well as cards featuring "Game Birds" and "Fancy Dress Costumes", we also have a selection of champion pugilists (boxers, if you prefer), oarsmen, and baseball players, including the Reds' own Jimmy Ring (1895-1965) – no, I hadn't heard of him either.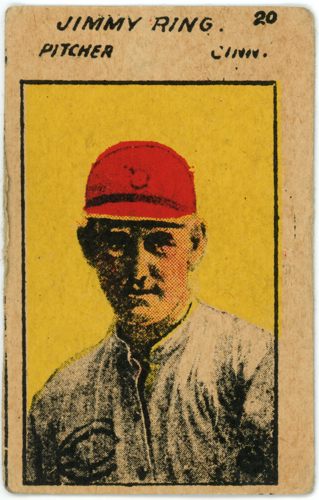 There's also a set of cards showing silent movie stars of the 1920s. Though most are largely forgotten today, they were the Jennifer Lawrences and Bradley Coopers of their day. Mabel Normand (1892-1930), for example, was an actress, screenwriter, director, and producer. At the height of her career she was making $3,500 per week – that's over $50,000 in today's money.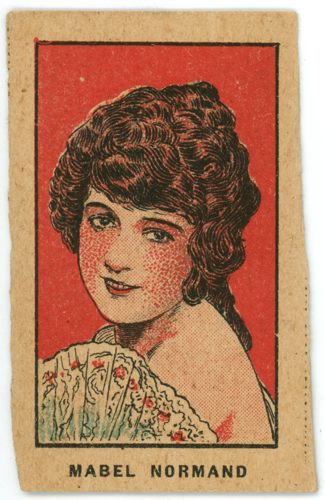 The modern trading card evolved from late 17th century "trade cards". Popular in Great Britain and France, these were handed out by business owners as a means of promoting their trade or business.
In the Victorian period, a typical trade card had a picture on one side and an advertisement on the other. As they became increasingly attractive and colorful, the cards became collectible in their own right. Seeing a marketing opportunity, the tobacco industry started to include cards in packets of cigarettes in the late 19th century. Released in sets to encourage customer loyalty, the cards featured a range of subjects, everything from historic figures and sporting stars to gemstones and lighthouses. These cigarette cards would eventually evolve into the modern trading card.