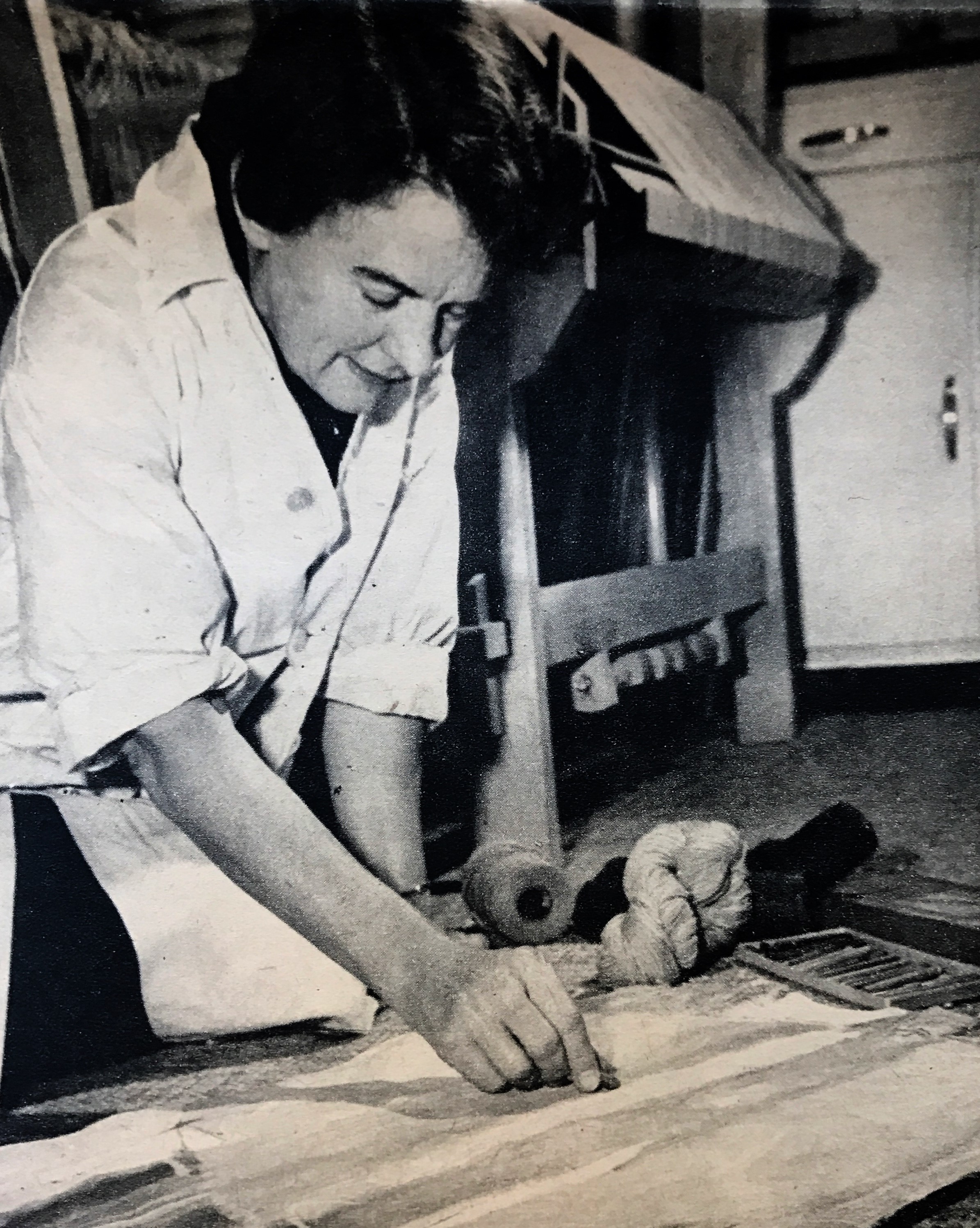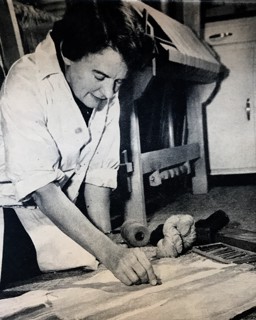 Cincinnati artist, Mildred Fischer, was well-known as a distinguished papermaker, weaver, teacher, and designer.  She studied at such institutions as Mount Holyoke College, Kunstgewerbe Schule in Austria, the School of the Art Institute of Chicago, Cranbrook Academy of Art, and the Wetterhoff Institute of Handcrafts in Norway. Additionally she traveled to Japan to study the art of papermaking. She taught as Professor Emeritus at the University of Cincinnati.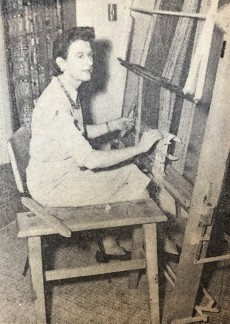 As a designer, color was very important to her process. As you can see in the cards displayed, her work is characterized by brilliant hues, textures, and playful compositions. These particular cards were created using various print-making techniques.  Her work was often inspired by her own ideas and experiences in life, such as a walk in the woods, or a memory. These pieces, much like her tapestries, create a sense of layering and lyrical shape. Through her choice of medium Mildred Fischer blurred the line between art and craft.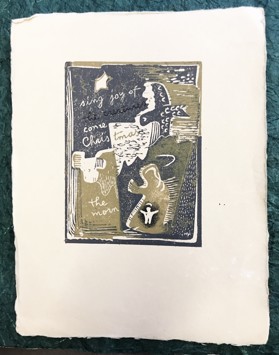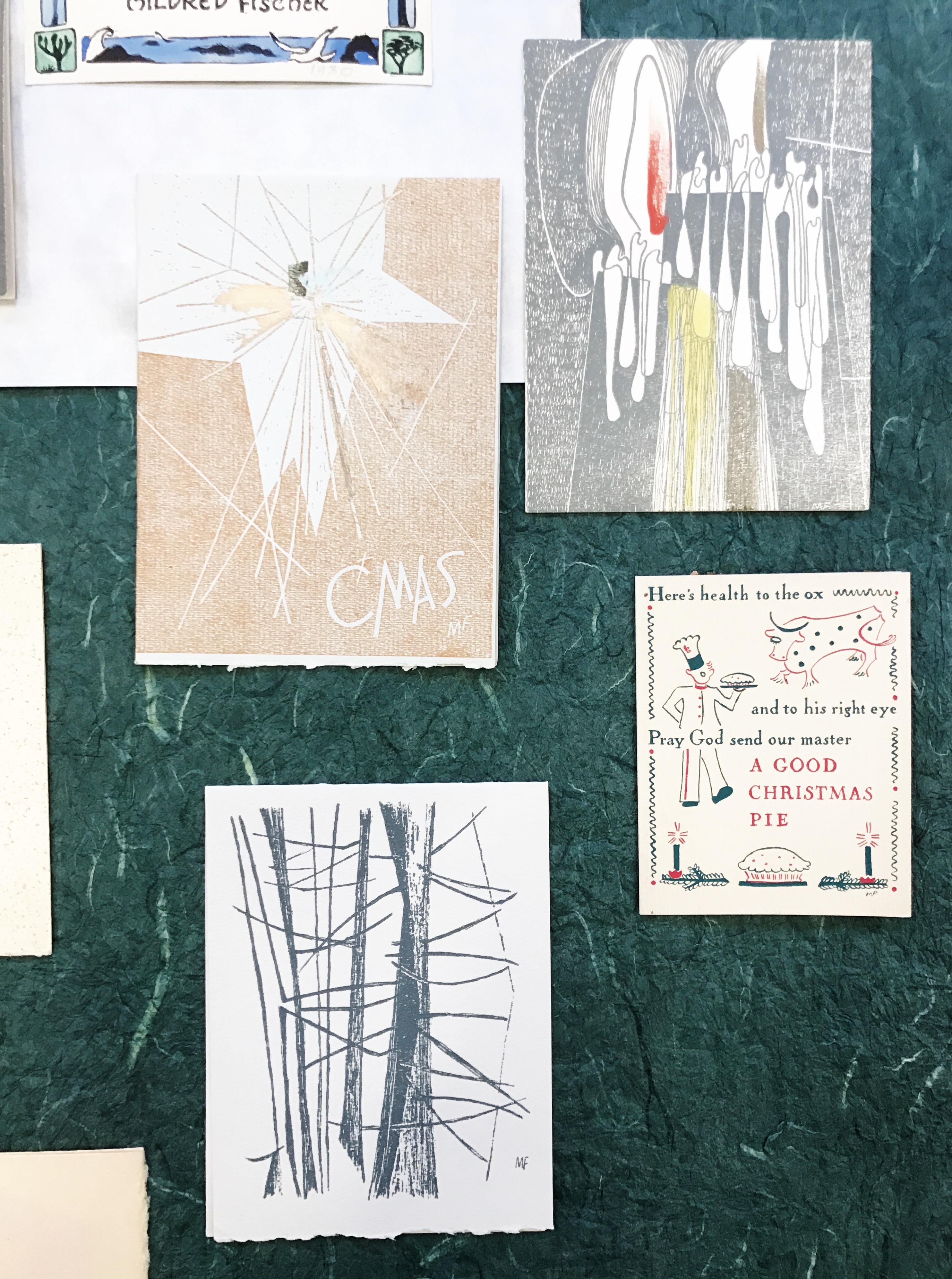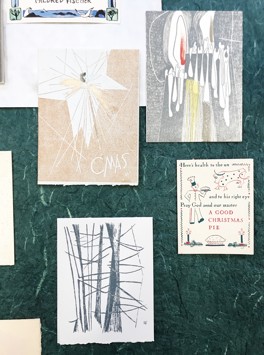 The cards included here are both abstract and representational in nature. Some include text with image to convey holiday greetings, others are simply an image meant to suggest the season. Each one is unique and gives a glimpse into the artist's process. In 2001 the Mary R Schiff Library and Archives received a number of titles from Mildred Fischer's estate, these are now part of the specialized art collection housed in the library. The cards are on view in the Mary R Schiff Library and Archives through the month of December. Visit today to view these and materials related to such topics as paper-making, weaving, and design.