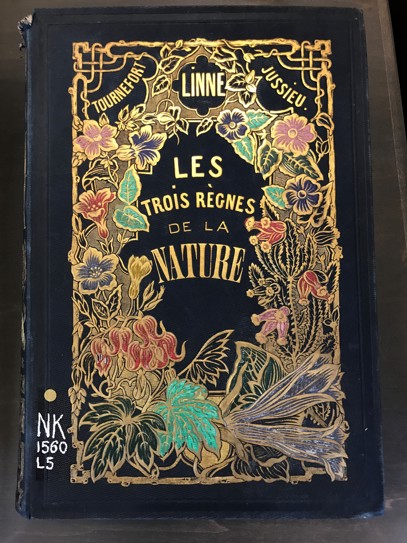 If you visit the Mary R. Schiff Library and Archives during the month of July, you will be able to see some of the rare books from our collection that depict highly colorful and detailed drawings of flowers from nature. Included is M.P. Vernuil's  Etude de la Plante published in 1903. Vernuil was a French artist and decorator in the Art Nouveau movement. His daring, floral designs appeared on ceramic tiles, wallpapers, and other textiles used for decorating.  On display, you can also view a volume from the 1800s entitled Grammaire de l'ornement featuring color lithographs depicting various styles of adornment from around the world. Many of the styles featured are derived from patterns existing in nature, and are reminiscent of blossoming flowers, leaves, curling vines, spirals, and many other shapes.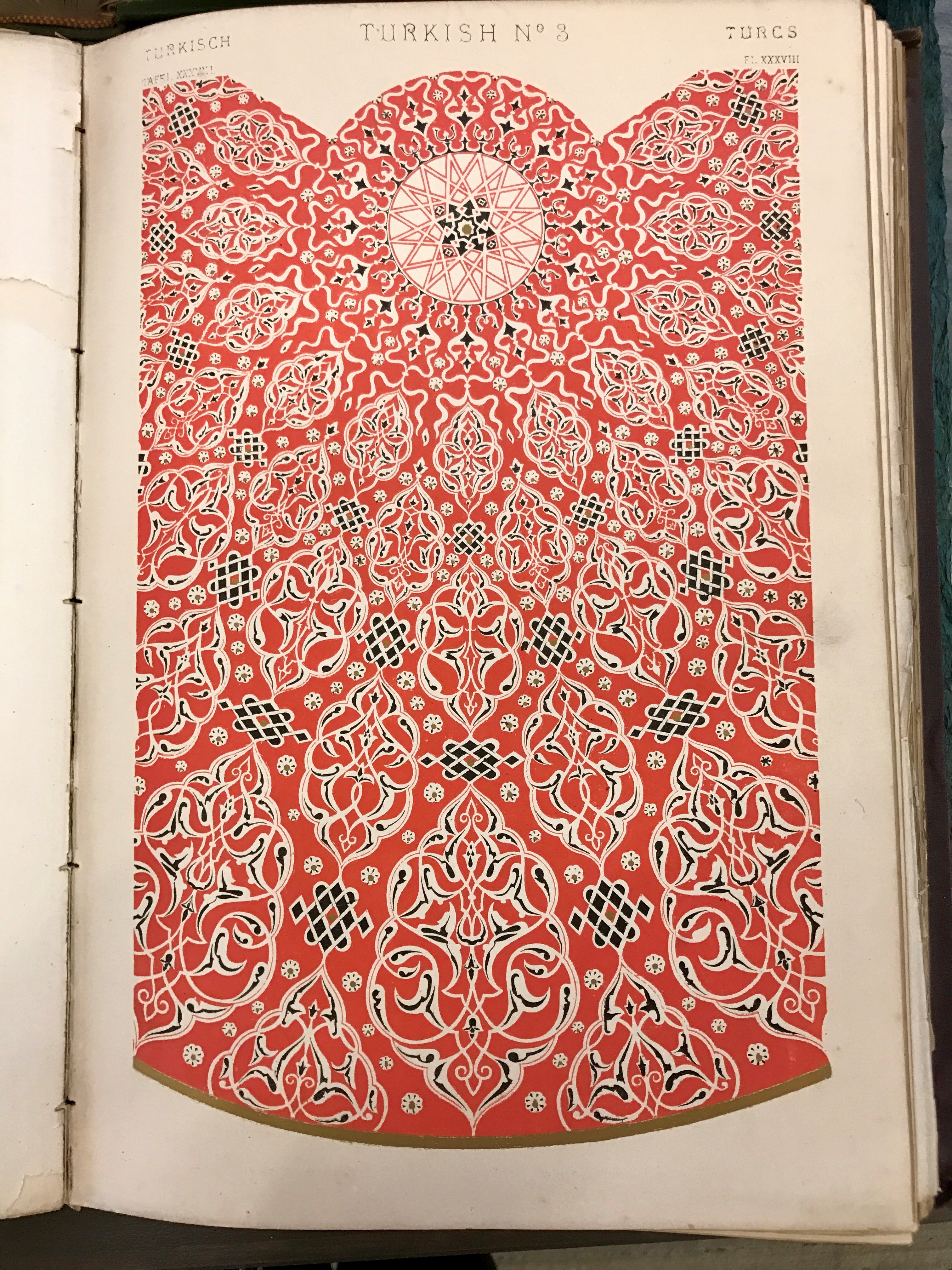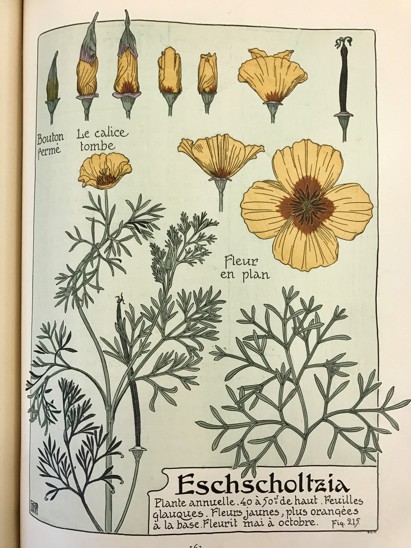 Artists and designers have been fascinated by nature through the ages. They return again and again to the beauty and intricate patterns and shapes that occur in the world that surrounds us. These patterns, both organic and geometric, can be more than just pretty decoration, they draw the viewer in and delight the eye. Artists such Anila Quayyum Agha, whose installation, All The Flowers Are For Me (Red), is currently on view at CAM, draws upon naturally occurring floral motifs to create a geometric pattern, resulting in a space-altering experience.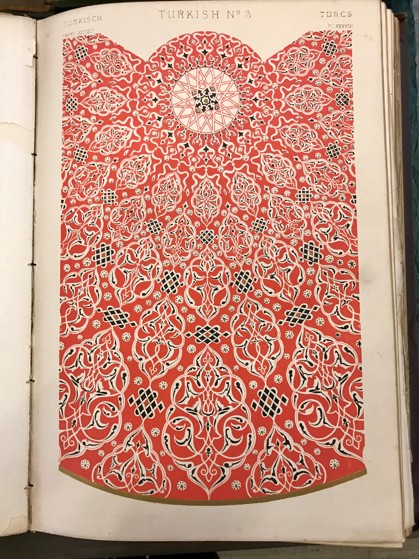 What is it about flowers and plants that continues to fascinate us? To make us bring the outside in? We use plants and flowers to decorate our homes, and to mark special occasions. What flowers and plants would you use to decorate your home or garden?